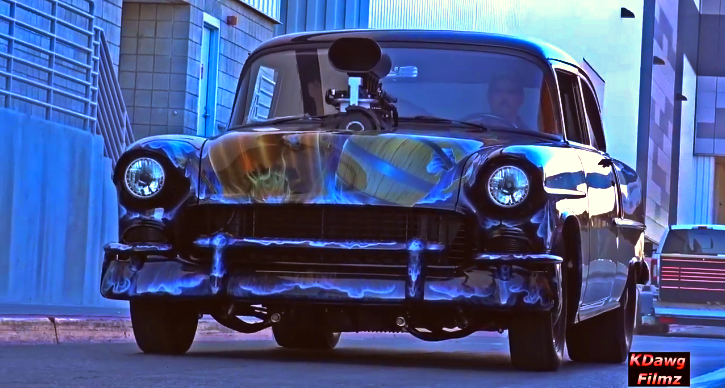 Without a doubt the '55 Chevy a.k.a. Moonshine Runner was one of the most remarkable custom builds at SEMA. The combination of fuel injected Shafiroff 540 cube Big Block V8 engine topped with BDS blower and outstanding work from the airbrush artist Ed Beard Jr. has transformed this Tri-Five Chevy into a real masterpiece.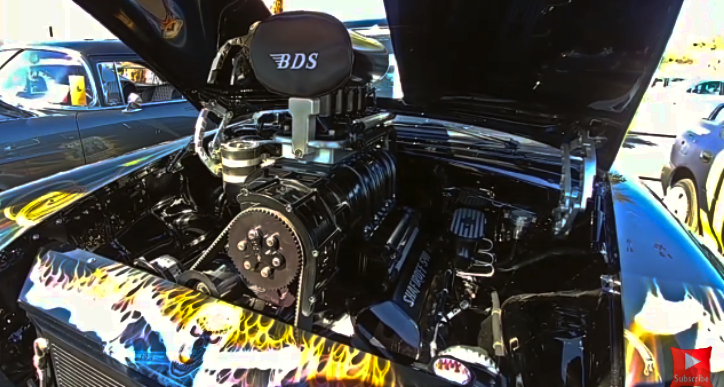 Joe, the Moonshine Runner '55 Chevy owner wanted from Ed to do a tribute to the era and Joe's family history. All I can say is that the airbrush artist has done a phenomenal job, he even painted an actual serial number on the 1955 issued $20 bill. You won't see the '55 Chevy doing burnouts and fun stuff like that, but I'm sure you'll enjoy the sound of that Blown 540 Big Block making 1,150 horsepower.
Check out KDawgFilmz's video to see the Moonshine Runner '55 Chevy up close!
---
Did You See Rob's Blown 496 Big Block Chevy G10 "Boogy Van" Video?
---
---

---