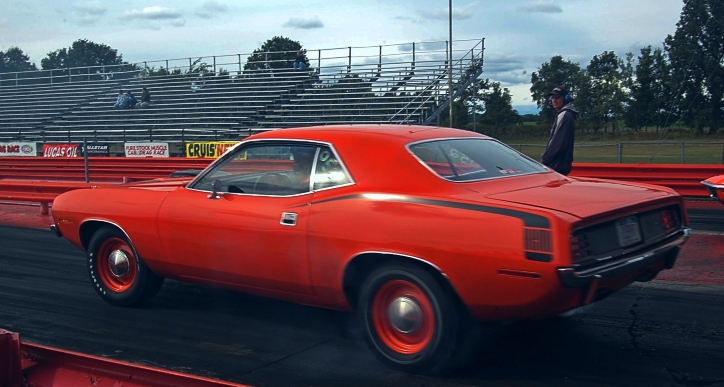 Regular at the Pure Stock Drags event that takes place every September at the Mid Michigan Motorplex, the owner of this 426 HEMI powered 1970 Plymouth Cuda takes advantage of every opportunity to line up against another old school Detroit muscle car. In this particular video he will race a Buick GSX, Pontiac GTO and then couple of HEMI powered Mopars.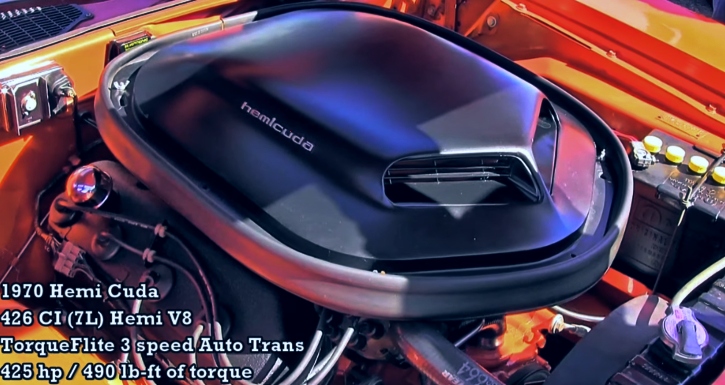 Now, some people will say the 1970 Plymouth HEMI Cuda outclasses the GM cars, so the first two races were not fair, but the Pure Stock Drags event is all about gathering old school muscle cars and having fun down the 1/4 mile. Others will say it takes a Mopar to catch a Mopar as the Cuda lost against its HEMI powered brothers. Either way, hit the play button and enjoy the drag racing video!
---
Did You See the 8-Second Plymouth "Barbie" Duster 540 Video?
---
---

---