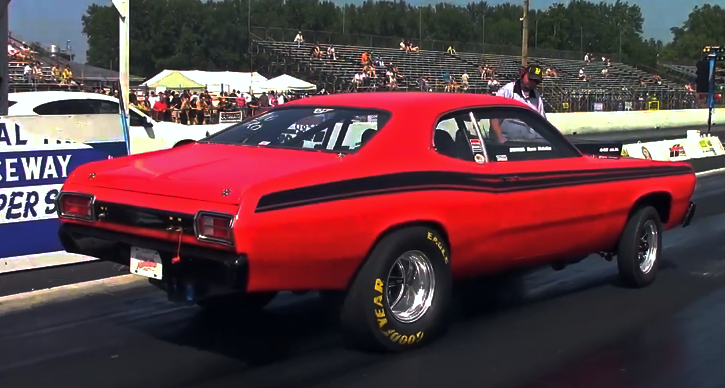 Today we have one for the A-body Mopar fans. A very sharp looking Plymouth Duster that hooks pretty good and runs the 1/4 mile in 11-seconds at 114mph during the 39th Annual Mopar Nationals event at National Trail Raceway in Ohio. Sure, it's not a single digit muscle car, but still a classic Mopar to enjoy watching it drag racing.
Check out the video brought to yoy by RPM Army and don't forget to Smack the Like!
---
Want to See Something Faster? Watch Steve Clukey's 440 Duster Video!
---
---

---