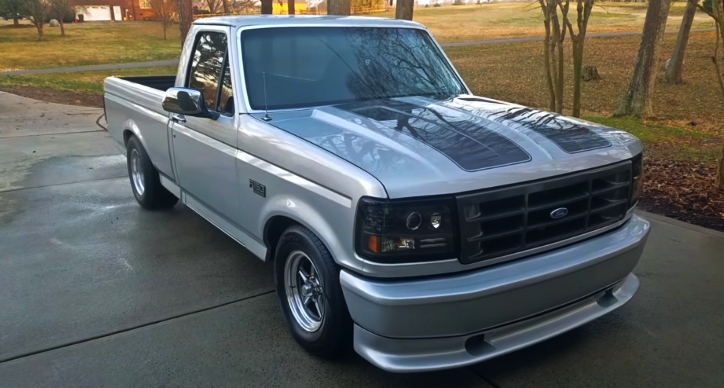 Here is one wicked 1996 Ford F150 for those who like this generation trucks. It has LMC bumpers and hood, Billet Specialties wheels and lowering kit from DJM. The power comes from Boss Crate engine with Ford Racing E303 cam, which sounds awesome with the Hedman longtube headers and custom dual X-pipe exhaust. It can certainly use few more upgrades like a better intake manifold, but the guy sold it for $9,500 about an year ago, which I think is a fair price even with the engine check being on.
Check out the Big B's Garage video to see and hear more of this Ford F150 truck!
---
Did You See Steve Stout's 460 Big Block Ford Mustang Mach 1 Video?
---
---

---