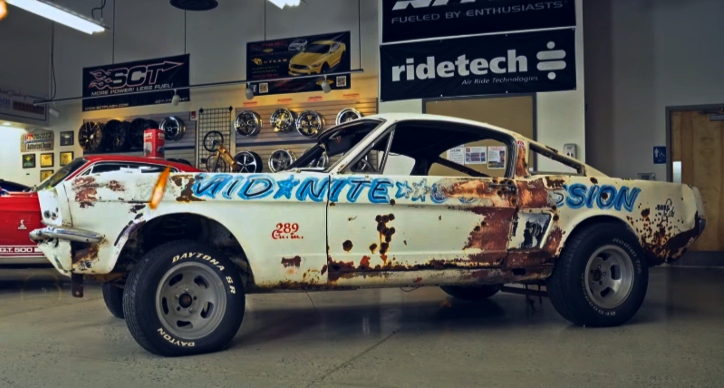 Being a race car since day one, this 1966 Shelby GT350 named "Midnight Confession" did not spend too many years at the track as the owner got tired of investing time and money on it and set it on fire. The Mustang did not come back to the strip ever since and you will be amazed by what was it used for during the following years. The Midnight Confession 1966 Shelby GT350 is owned by CJ Pony Parts for the last 20 years, so you will hear the whole story from Bill Tumas.
Check out the video and let us know what do you think should be the destiny of this car.
---
Did You See Steve Stout's Immaculate Mustang Mach 1 Build Story Yet?
---
---

---