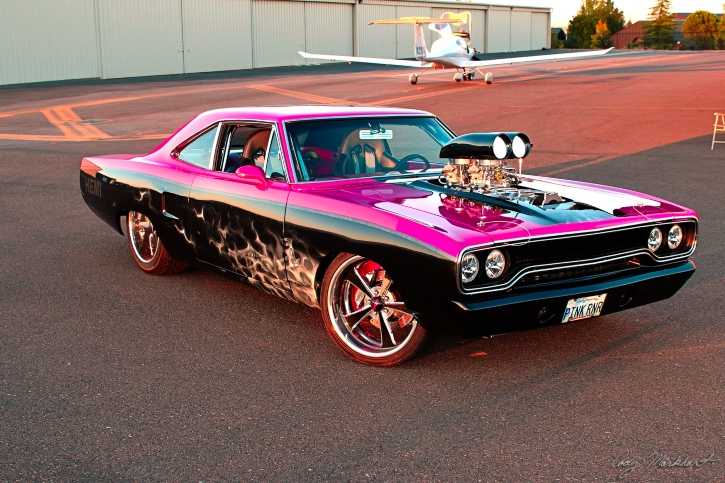 I know Mopar purist will be disgusted from this 1970 Plymouth HEMI Road Runner build, but keep in mind that the guy saved the car and brought it back to life. In fact, the "Pink RNR" has a fan club, website, attracts big crowds at every show and even Jay Leno "approved" it. So I thought we can show the over the top custom build to our followers as well.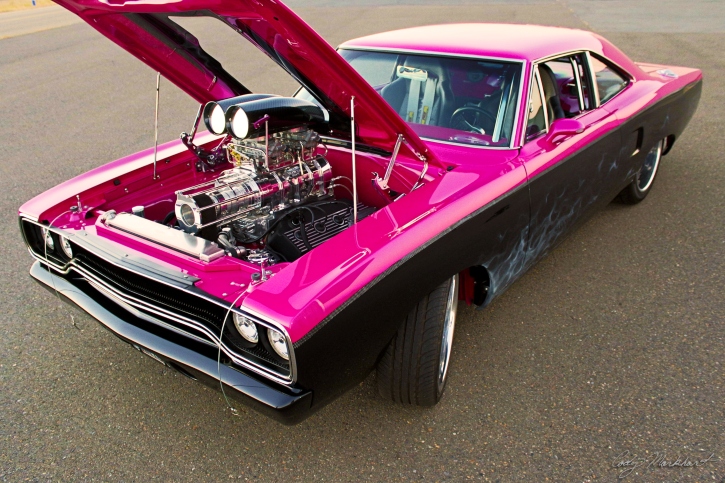 Photos by Markhart Design
I am not quite sure how much money the guy invested into this 1970 Plymouth Road Runner. I mean he's got Lambo doors, killer paint job and graphics, all custom dash, high end stereo system, TV at the back where he plays the Road Runner cartoons for the kids and last but not least a Blown 472 HEMI engine. Did I mention he said it's a daily driver?
Check out Internal Combustion's video and share your thoughts on the "Pink RNR"
---
Did You See Sharma Hardee's 1970 Plymouth Cuda 440 6BBL Build Yet?
---
---

---