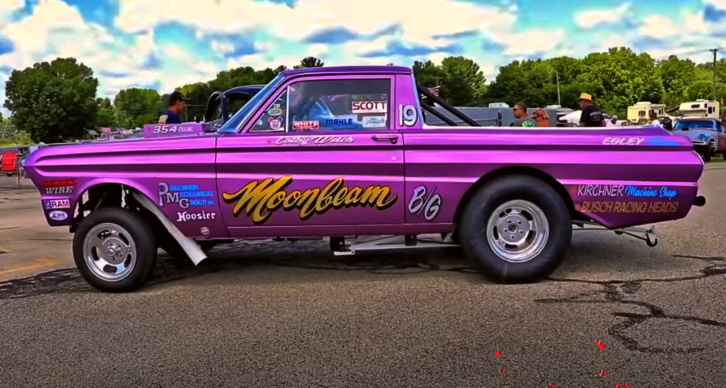 I know not everyone is into gassers, but this Boss powered 1965 Ford Ranchero was one of the highlights at the Glory Days event at Byron Dragway. It's called "Moonbeam" and it's raced by the 17-year old Colby Welch with his back up girl being his 19-year old sister Riley.
And guess what, Riley also took part in the competition with her Dodge Dart, which you will see at the end. I hope you'll enjoy watching young Colby drag racing his 354 cube Boss powered Ford Ranchero gasser paired with 4-speed Jerico.
Check out my man James Hrovat's video and please don't be shy – Smack the Like!
---
You May Also Like the 347 Stroker Powered Ford Mustang Race Car
---
---

---