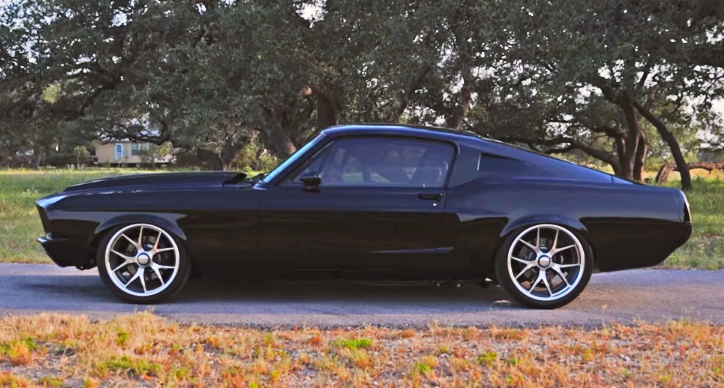 Long story short, the 1968 Mustang Fastback sat in a barn for 17 years before Dave aqcuired it and start transforming it into his dream ride. It is a true show stopper with couple of awards, but certainly not a trailer queen. Dave drives it all the time as that what he built it for.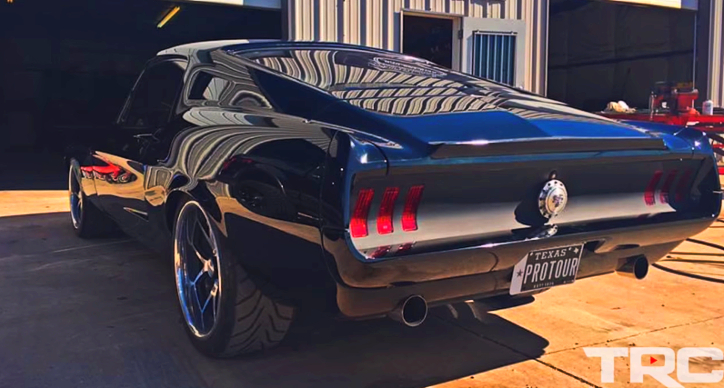 It rides on TCI four link suspesnion at the back, has Ridetech Airride and spins a set of beautiful Concave wheels. There is a lot of hand fabrication and cool custom touches to make the 1968 Mustang Fastback unique, but with the intention to keep it mostly steel.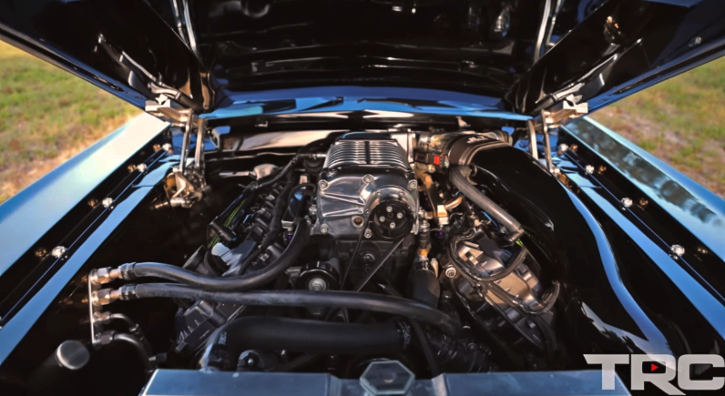 When it comes to performance, Dave has chosen a conservatively tuned Ford Racing Aluminator Coyote Crate engine topped with 2.3 liter Supercharger to make over 600 rear wheel horsepower controlled by T56 Magnum tranny. It's a perfect set up for the country roads.
Check out the TRC video for the full build breakdown of Dave's 1968 Mustang
---
You May Also Like Steve's Mustang Fastback 460 Big Block Build Video
---
---

---