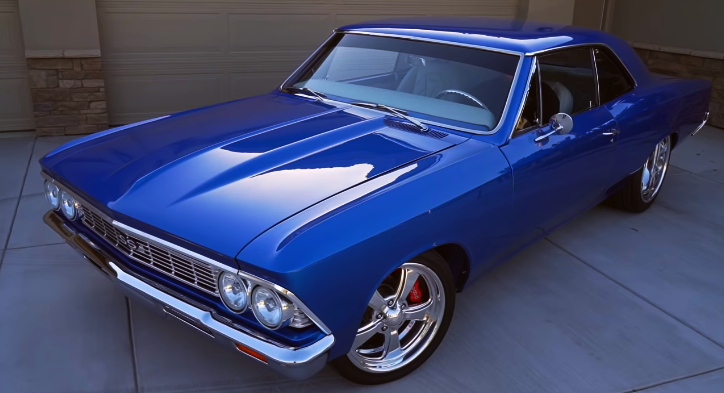 Looking at his house and garage, Butch the owner of this outstanding 1966 Chevy Chevelle SS certainly has the money to buy pretty much any classic muscle car he likes. But Butch is a real car guy, he has started with a rolling chassis and build this smoking hot pro touring bowtie.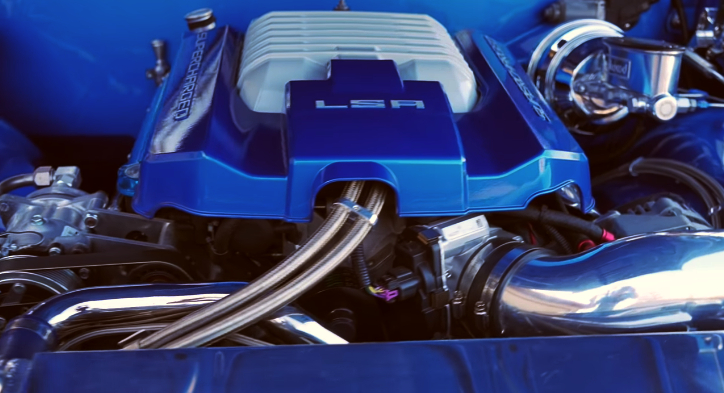 I love that they haven't mess with the beautiful A-body design and that mile deep Blue paint makes it really pop. The Intro wheels fit the Pro Touring style of the Chevy Chevelle build, the interior is nicely customized and the Supercharged LSA engine makes 700 horsepower to the fly wheel and sounds wicked. So what's not to like?
Check out AutotopiaLA's video to see and hear more of this stunning '66 Chevelle SS!
---
You May Also Like Chris German's Pro Touring Chevy Camaro Video
---
---

---