Brandon McGee's 1969 Chevy Chevelle is a clean and mean street car with tons of power and great story, so I just had to share it with you all. A great story about Father and Son passionate about drag racing who built this beast and now are enjoyig the fruits of their labor.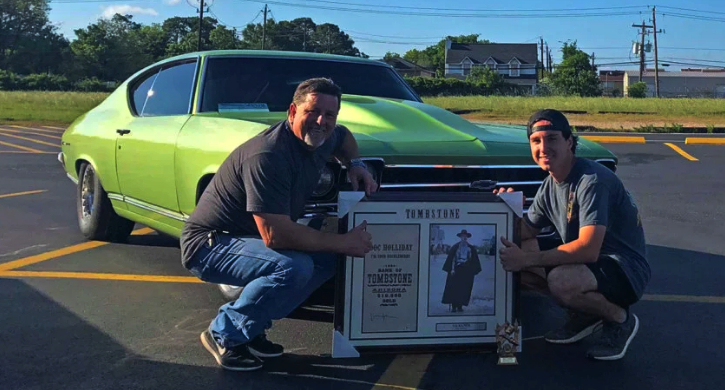 Over 35 years ago, Brandon's Father known as Bubba within the Texas drag racing enthusiasts purchased the 1969 Chevy Chevelle from the original owner. It was driven and raced for a while and then parked for almost a decade until Brandon took it out of the garage for a wash in 2018.
That's when Father and Son decided to build a street monster out of the 1969 Chevelle. The Shafiroff 565 Big Block V8 dressed with Dart heads, Holley intake and 4-barrel carb makes over 1,000hp. But nowadays, that's not a number you will impress a Texas racer with, so they added 600hp by installing a Nitrous Outlet Stinger plate kit.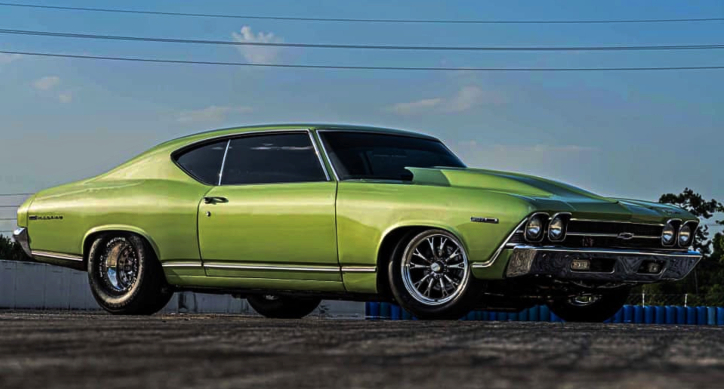 Brandon is doing mostly grudge racing with the Nitrous Fed Big Block '69 Chevelle, so I have no clue how fast he goes down the 1/4 mile. Word on the street is that the 3,500lbs Chevy runs the 1/8 mile in 5 seconds without using the bottle, so I would estimate it at low 9's on the 1320.
Check out the HidalgoFilms' video to see Brandon McGee's 1,600hp Chevelle in action!
---
You May Also Like the 9-Sec Big Block 1969 Chevy Chevelle Video
---
---

---