Those of you who follow closely the drag racing scene may recognize Bill Houghton's 1969 Plymouth Barracuda a.k.a Mr. Nasty or the way it looked back in 2013. From what I've seen Bill is running on the 1/8 mile during the last couple of years, so I thought you may want to see him doing a wild 7-second pass at over 200mph.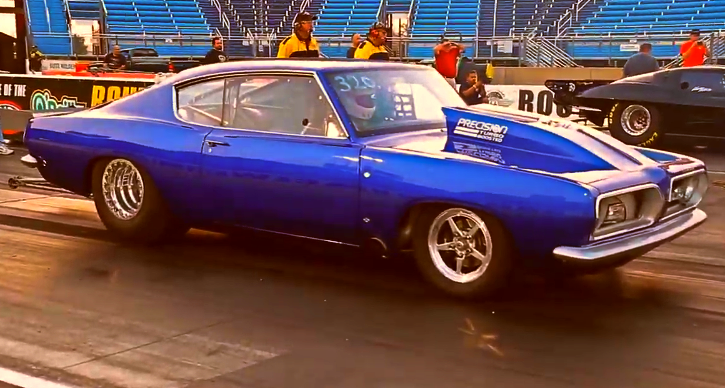 I'm not sure what was the engine under the hood of Mr. Nasty back in 2013, which by the way Bill Houghton swapped for a 521 cubic inch HEMI several years ago. One thing is certain, the 1969 Plymouth Barracuda was and still is boosted by a pair of Precision turbochargers.
Watch my man James Hrovat's video to see the Twin Turbo '69 Barracuda in action!
---
You May Also Like the LASD Motorsports Plymouth Barracuda Video
---
---

---