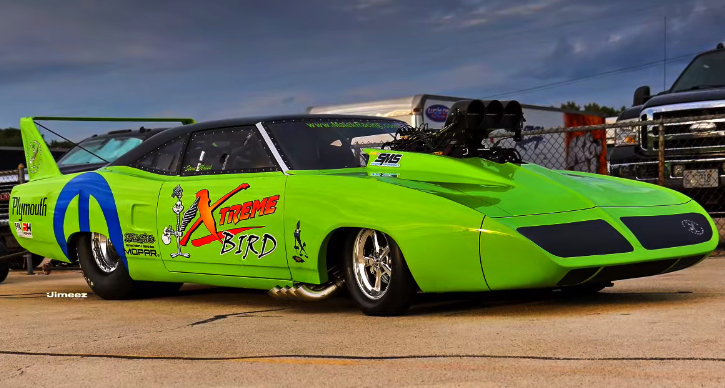 Living quarter mile at a time for decades, Steve Malek has the greatest crew ever, all members of the family and all drag racers. The Maleks brought home this 1970 Plymouth Superbird ProMod from Europe in 2017, Steve and his Father Keith Malek worked on it for the next couple of years and unveiled it at a car show in Indianapolis in 2019.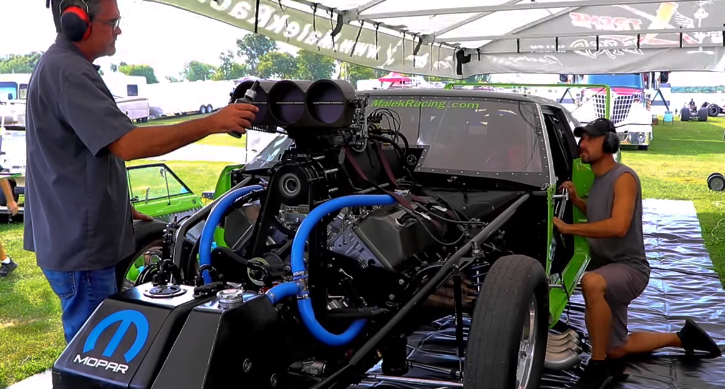 The 1970 Plymouth Xtreme Bird carbon fiber and fiberglass body sits on chrome molly chassis and packs EFI billet aluminum 521 HEMI engine topped with 14/71 Roots blower and paired with 3-speed Lenco transmission. Running high 6's at 200mph shakedown passes the Xtreme Bird will do a lot better when dialed in.
Check out my man James Hrovat's video from Byron Dragway to see some action!
---
You May Also Like Steve Clukey's 1970 Plymouth Duster 440 Video
---
---

---