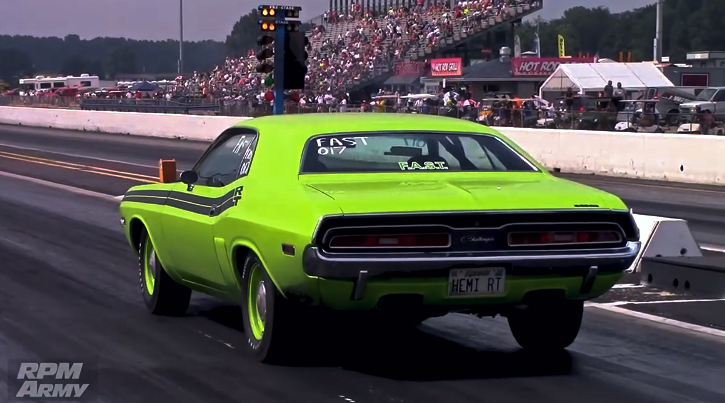 While the E-body Mopars are some of the most beautiful muscle cars we don't really see many Dodge Challengers at the drag strip or at least not as many as A/B-bodies.
I believe this stout 1971 Dodge Challenger R/T fitted with the mighty 426 HEMI V8 engine will be a real treat for the old school Mopar enthusiasts. The '71 Challenger not only impress with its appearance, but it runs respectable 1/4 mile pass at the National Trail Raceway during the 2019 Mopar Nationals event.
Watch the RPM Army video to see this 1971 Dodge HEMI Challenger R/T drag racing!
Don't Miss: Street Driven 1971 Dodge Demon Dips Into the 8's