Jamie Pipher, the owner and builder of this wicked Pro Street 1970 Ford Torino Cobra is one of the car guys who never consider their builds to be complete. Purchased by his hard core FoMoCo father Larry brand new and given to Jamie when he wanted to buy a Duster at the age of 15, this 429 SCJ Ford Torino has been worked on for over 30 years.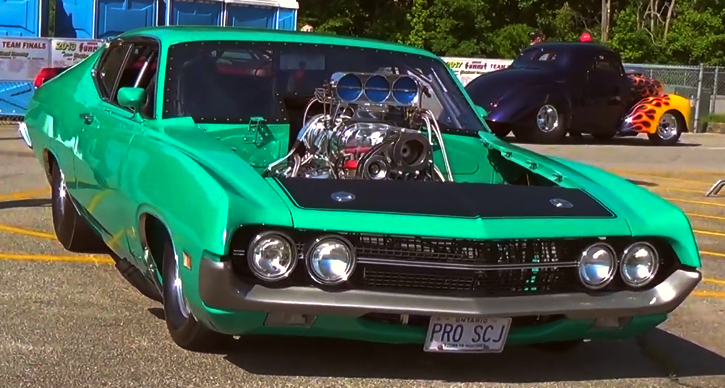 Many would say, he should've kept it all original because of its value, but Jamie wants a muscle car that stands out. Starting with the Grabber Green color and looking at the 1970 Ford Torino Cobra front to back and top to bottom, Pipher has certainly achieved his goal.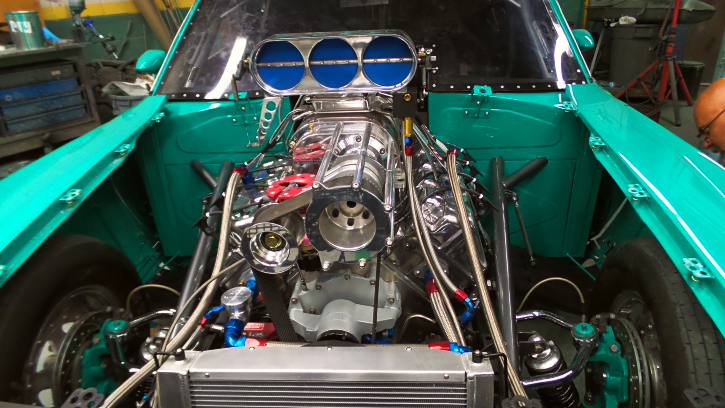 The Pro Street Torino Cobra sits on mild steel full tube chassis with ladder bar set up, Mustang II front suspension from Heidts and Weld Pro Star's wrapped in Mickey Thompson's. The BDS 8/71 blown Jon Kaase 547 Boss engine has Bryant billet crank, Diamond pistons, Scat connecting rods, Comp cam, and Kaase aluminum heads producing 1,300hp. The power is then sent through Lenco transmission with McLeod clutch, narrowed Ford 9-inch rear with Strange axles and Richmond 4.56 gears.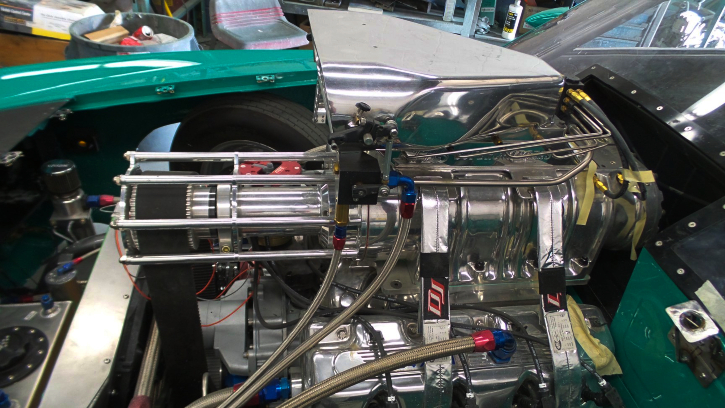 I tried to find some information in regards to the Boss 547 powered 1970 Ford Torino Cobra 1/4 mile ET, but with no success. Even on a recent RPM Magazine article, Jamie wouldn't share it. Good news is you can enjoy the sound of the beast by watching a video from a 2018 event at Maryland International Raceway, but I have to warn you Jamie couldn't make a full pass on his first trip to the track.
Check out Zlumlord's video to see and hear more of this Pro Street Torino Cobra!
---
Did You See Dave Watson's Ford Torino Cobra 557 Stroker Video?
---
---

---