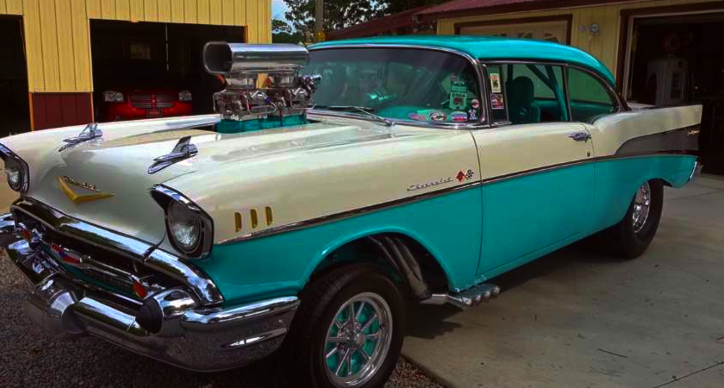 Not everyone is into gassers and I totally get that, but on the other hand everyone who likes old school hot rods will enjoy this '57 Chevy Bel Air. I mean, when something is done right, we just have to appreciate the time and efforts that went into it, and in this case we are talking about 10 years.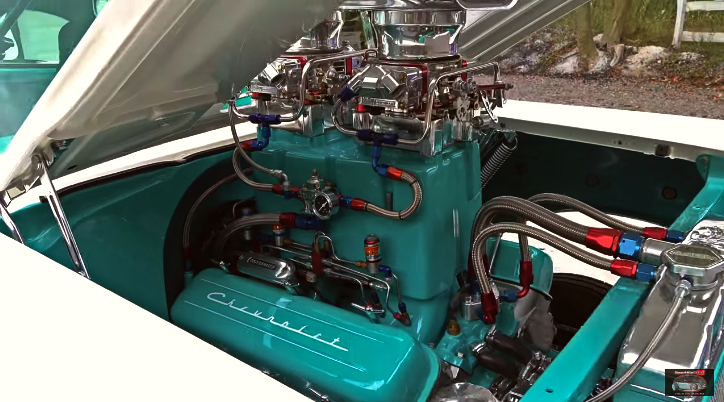 Beautiful two tone paint job, stunning interior combining factory with racing style, awesome 498 Big Block Chevy tunnel ram set up with dual 650 Holley double pumpers and plenty of little custom touches like the gas tank in the front bumper adding to the uniqueness of this '57 Chevy Bel Air gasser.
Check out my man Scottie's video to see more and let me know how you feel about it!
---
Don't Miss Jimmy Pinsky's Awesome '57 Chevy Bel Air 350 ZZ6 Video
---
---

---