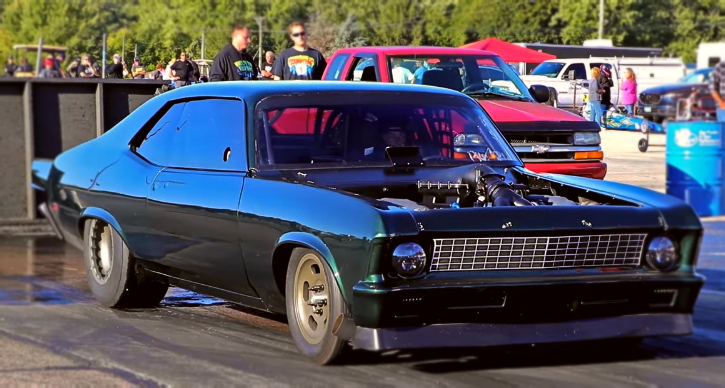 Few years ago we featured Nathan Shaw's Chevy Nova and the video went viral as the One Guy's Garage 1971 Nova was the quickest 5.3 LS powered street legal Nova running the 1/4 mile in 7.90 seconds. My man James Hrovat spotted Nathan Shaw doing his first test hits at Byron Dragway with a new set up.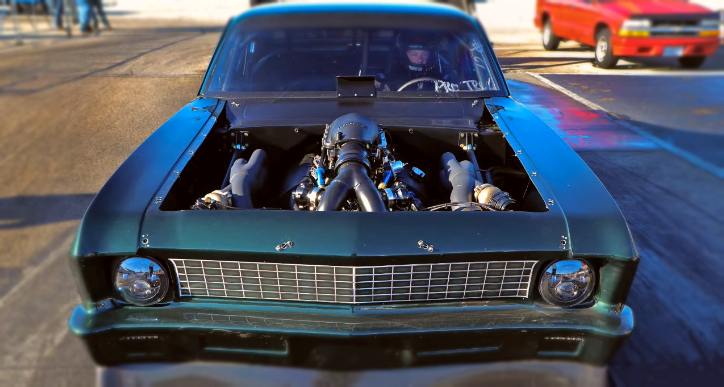 The 1971 Chevy Nova now sports a twin 88mm turbocharged 510 cube Dart Big M Block dressed with Brodix heads and Dart intake and paired with TH400 transmission. Using half the boost One Guy's Garage Chevy Nova hooks very good and I look forward to see Nathan using its full potential soon.
Check out the video to see the Twin Turbo Big Block Chevy Nova testing at Byron!
---
You May Also Lke the 540 Big Block Chevy Stingray Corvette Video
---
---

---