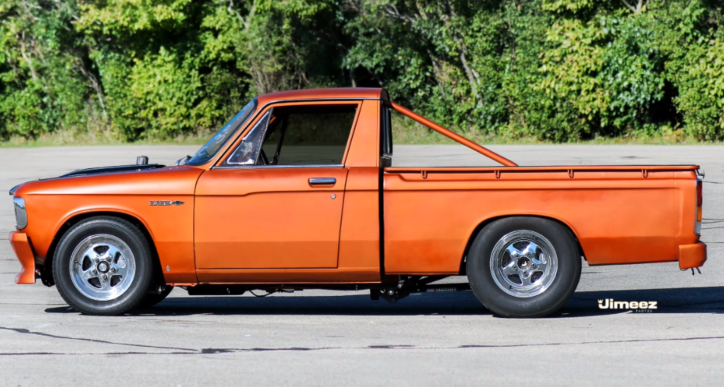 We featured Carter Pelletier and his 1974 Chevy Luv truck couple of years ago when the young gun was doing his license passes and did a great show at Byron Dragway. Powered by a turbocharged 5.3 engine running on E85, the Chevy Luv truck was launching with awesome wheelstands and everyone loved it.
Now the 22-year old drag racing enthusiast was filmed by my man James Hrovat while testing his street legal turbo 1974 Chevy for an upcoming event. It's a grudge truck, so you won't see ET or speed, but I'm confident the Chevy Luv is a single digit pick up.
Check out the video from Byron Dragway and let me know what you think!
---
You May Also Like the 850hp Blown Big Block Chevy G10 Video
---
---

---