We have featured many NASCAR tributes during the years, and while all of them were very well executed builds, this 1969 Ford Torino Talladega Boss 429 is just outstanding. Started with original Talladega showing less than 50,000 miles, Richard Hille puts incredible amount of efforts to make everything about this LeeRoy Yarbrough NASCAR tribute look authentic.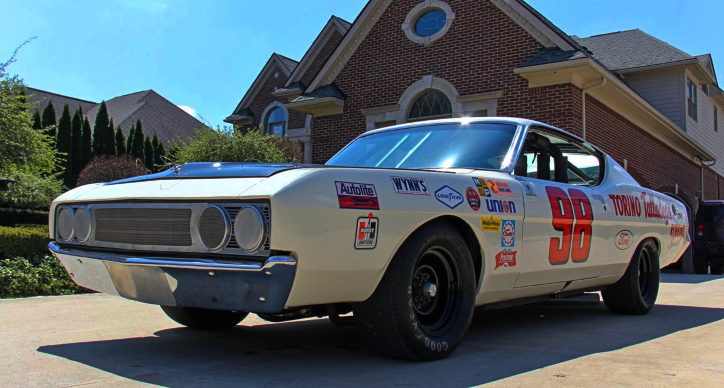 Everything about this 1969 Ford Torino Talladega is a labor of love. The paint, lettering, decals were done by professional air brush artist and Richard even tracked down one of the Holman & Moody fabricators to do the 3-piece hand made "Gurney Flap" rear spoler. A NASCAR Truck series tech was hired to do the remaining tinwork on the LeeRoy Yarbrough tribute car.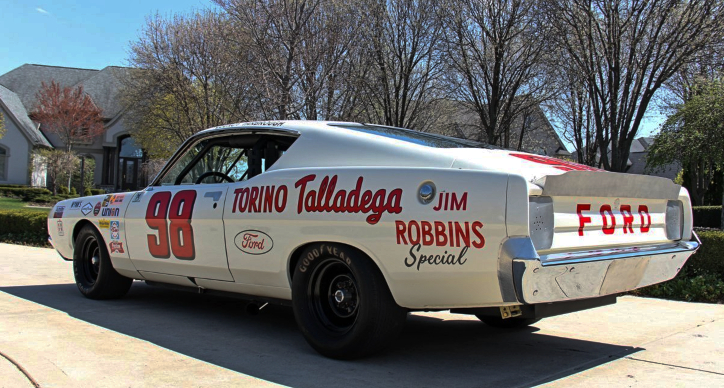 The whole interior of the '69 Torino Talladega including the roll cage was reproduced to look as close to original as possible. The engine consist of mostly NASCAR correct components including NOS block and is connected to NASCAR Super Top Loader transmission and Detroit Locker differential. The intimidating Boss 429 sound comes through custom headers and 3.5 exhaust.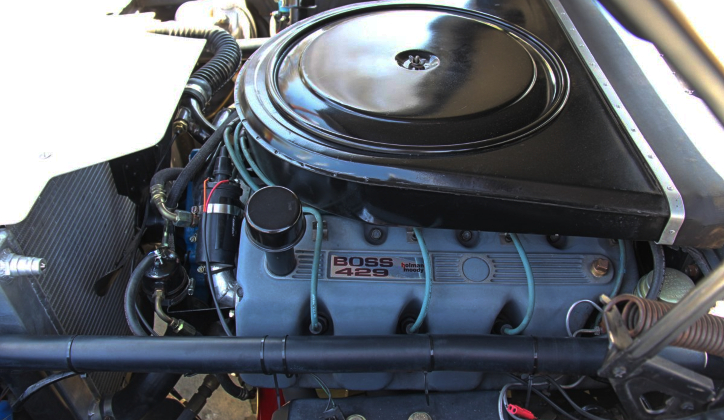 You can watch the Vanguard Motor Sales video to see and hear more of this incredible LeeRoy Yarbrough tribute 1969 Ford Torino Talladega and in case you want to learn all about it, here is the full story.
---
You May Also Like Dave Watson's 429 SCJ Ford Torino Cobra Video
---
---

---