Innova makes some of the best OBD2 tools around. Their products are always built to a high standard, have fantastic vehicle coverage, and are generally excellent tools that can assist a mechanic during servicing and repair jobs. However, Innova scanners, and all OBD2 tools, can sometimes be a bit confusing to use and difficult to set up. Hopefully this article will clear up some of that confusion, and you can make sure that you are using your Innova device to its full potential.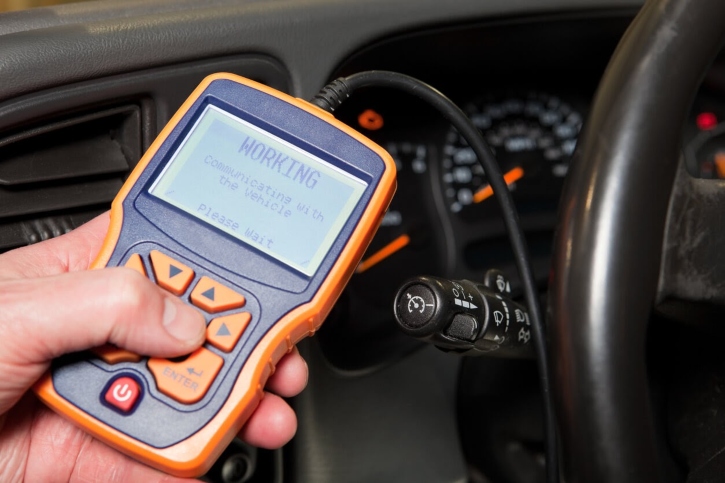 The first and most important step if you want to use a scan tool with a vehicle, is to check that the scanner is actually compatible with it. Most Innova scanners are OBD2 compliant, which means that they are compatible with most cars produced after 1996, in the Asian, European and American car markets.
Further Considerations
Not all scan tools are compatible with every vehicle brand, so it's always worth checking that the scan tool is going to work. This can usually be done by heading to the manufacturer's website, and checking the specs for your specific device. If you want to run diagnostics on a car that was produced before 1996, then you'll need a tool that is OBD1 compliant. This usually means that you'll have to pick up a second scanner, but some of Innova's best tools are actually compatible with both OBD1 and OBD2.
Once you've made sure the Innova tool is compatible with the vehicle that you want to test, then the next step is to get the device hooked up to your car. Different Innova tools connect to vehicles in different ways. The first way this can happen is through a wired connection.
Innova tools that rely on a wired connection will come with the necessary cables in the box. This will usually include an OBD2 cable, and sometimes OBD1 and heavy duty truck cables if the tool is also compatible with those vehicles. Wired Innova tools are known as 'plug and play' devices, which means they don't require a battery source to run. This is because they get their power directly from the car they are plugged into.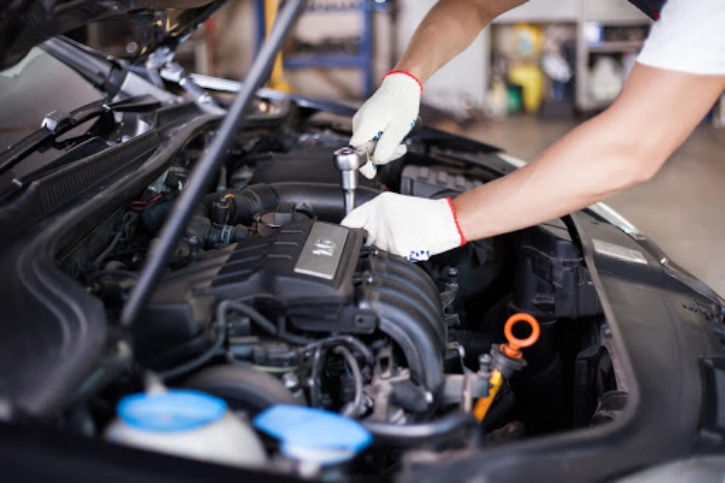 So, with a wired connection, it's just a case of plugging into your vehicle's diagnostic port. If your Innova tool is a Bluetooth or wireless device, then the set up will be slightly different. These devices will often include a Bluetooth adapter, which is what you plug into the diagnostic port of your vehicle. You then link up the scan tool to the adapter, and then you are good to go.
Unlike with a wired scanner, a Bluetooth device will need to be powered, either by batteries or through a recharging cable. If you want to see more then check out this helpful innova review. Although this might sound annoying, these devices can run for a long time on a full charge and won't be running out of battery halfway through a day in the workshop. We'd just recommend charging them up each night as you leave the repair shop. The advantage of a Bluetooth device is that the mechanic can walk around the vehicles that they are servicing whilst observing vehicle data.
Once you've connected up to a vehicle via either a cable or a Bluetooth connection, then you can start using the scan tool in your services and repairs. Most Innova tools have a feature called auto VIN reading built in. This function automatically reads your vehicle's VIN number, and lets the mechanic know the make and model of the vehicle, as well as its true year of manufacture. Although this feature is very useful for mechanics, it is also ideal for car buyers who want to check that the seller is being truthful about what they are saying.
Innova scan tools can read error codes from a variety of different vehicle systems and components. The devices will recognise error codes, and then provide the user with a brief description that lets them know where the code has come from, and how they should go about fixing the problem. These tools will also let the mechanic clear the error codes after a repair has been completed, which is always an important final step in any repair job.
Final Thoughts
Aside from code reading, Innova scan tools are packed with loads of great features to make sure that your service jobs run as smoothly as possible. They can read live data, run emissions readiness checks, prepare the ABS system for bleeding, and much more. They are also very well designed, and built to an extremely high build quality. You really can't go wrong with an Innova scan tool and you can find out more at obdstation.com.