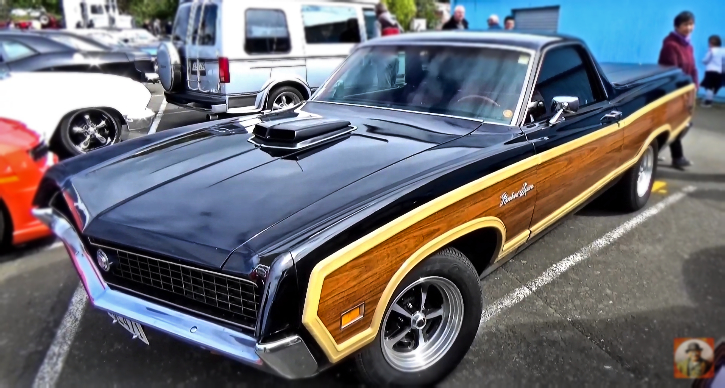 While today the automotive market is floaded with SUV's and big pick up trucks with tons of options and powerful diesel engines, sadly the "muscle cars with big trunks" like the Ranchero and El Camino died out in the 80's. Of course, there are still hot rodders who appreciate these vehicles.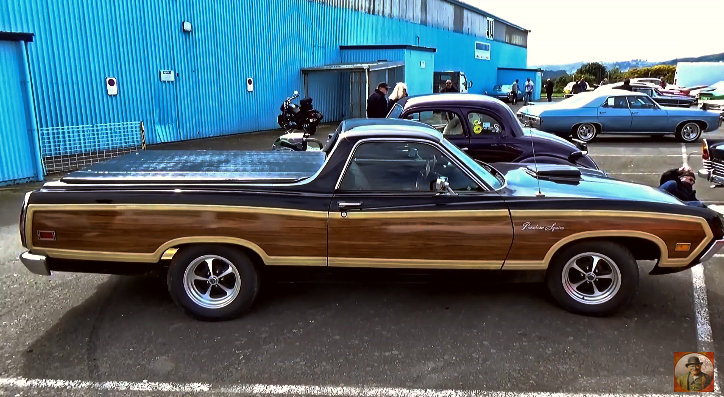 Here we have a beautiful example of the rare 1971 Ford Ranchero Squire GT spotted at a hot rod show in New Zealand. It doesn't have the mighty 429 V8 under the hood, but the 351 engine still has decent power and torque and the looks of this muscle pick up truck are fascinating.
Check out Ratt Fink's video to see more of this 1971 Ford Ranchero Squire GT!
---
You May Also Like Dave's Ford Torino 429 Super Cobra Jet Video
---