While the original Dodge Demon was only produced in 1971-72, it is still a favorite Mopar to the A-body fans. The entusiasts loved the souped up version of the Dart that came with heavy duty suspension, dual exhaust and Rallye dash, but the example we have here is nothing like the stock.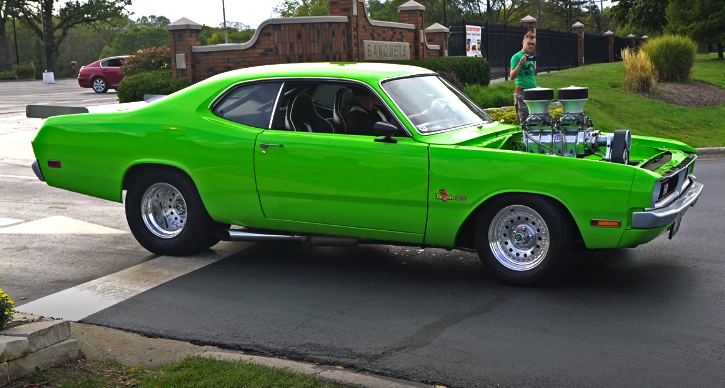 The laser straight Sublime Green A-body is an eye candy, and the supercharged 440 V8, which has replaced the factory Dodge Demon 340 four barrel engine gets a lot of attention while the blower is surging. The T/A style side-pipe exhaust also sounds pretty good.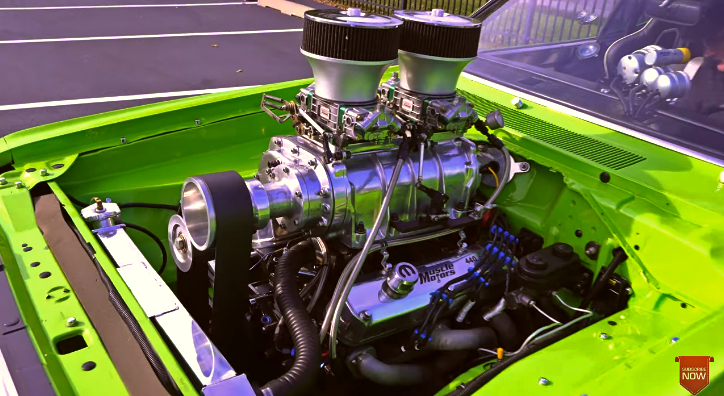 The Blown 440 Dodge Demon was filmed while leaving a car show, and I know everyone would expect to see the driver stepping on it when he gets on the road, but the cops were around, so he skipped the most exciting part. Still a beautiful A-body Mopar worth few minutes of your time.
Check out the video to see and hear more of this gorgeous Dodge Demon.
---
Love A-Body Mopars? See Dale's Pro Street Plymouth Duster Video
---