This must be one of the most epic drag racing videos we have ever featured. We got pair of awesome Mustangs going heads up on the 1/4 mile, both fitted with Ford powerplants, and the coolest part is, the Stallions are piloted by Father and Son.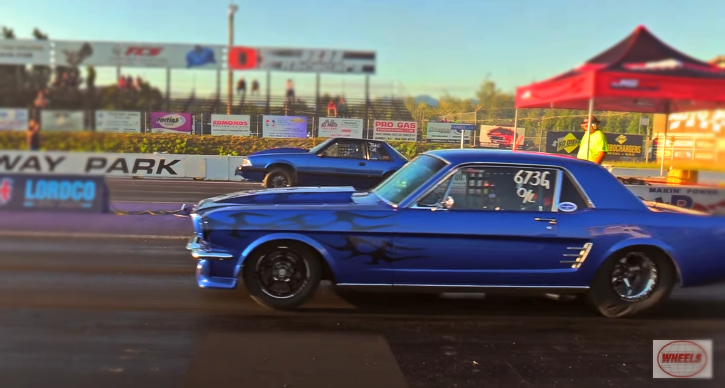 The Father is behind the wheel of the 1966 Ford Mustang powered by Nitrous fed 363 small block V8 paired with powerglide tranny and his Son rides the 427 small block Fox Body Mustang also sprayed with Nitrous and mated to powerglide trans.
Play the video brought to you by Wheels to see this epic Mustang Vs Mustang drag race.
---
You May Also Like Rick's 427 FE Powered '67 Ford Mustang Video
---