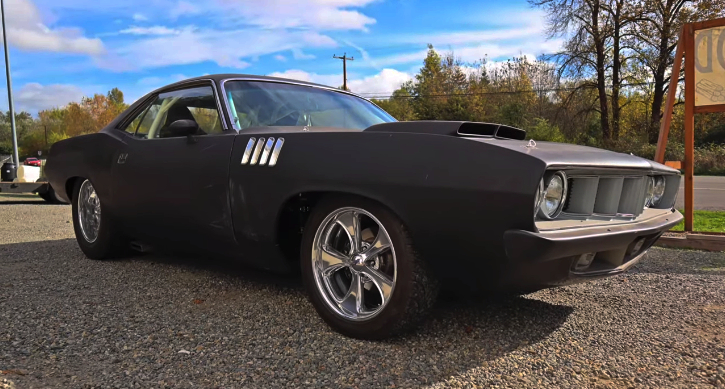 It's really nice to come across a cool pro street build like this 1971 Plymouth Cuda that stays on the road where it belongs. Normally when you see those shiny Boyd Coddington's wrapped in fat Mickey Thompson's you would think the car don't see much street action, but that's not the case with this Mopar.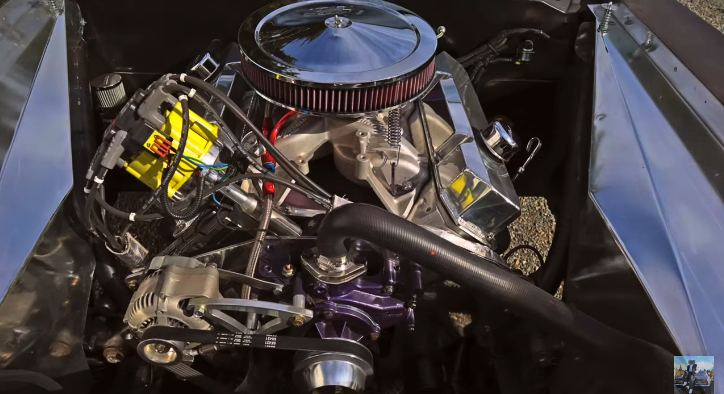 The 1971 Plymouth Cuda packs a built 440 Big Block V8 mill pushing about 500 horsepower at the flywheel controlled by 5-speed tranny. Considering the car weighs 2,500lb, this is plenty of power to have fun on the street, which is what the owner does with it.
Check out DezzysSpeedShop's video to see more of this Pro Street 1971 Plymouth Cuda!
Don't Miss the All Numbers Matching '71 Plymouth HEMI Cuda Story