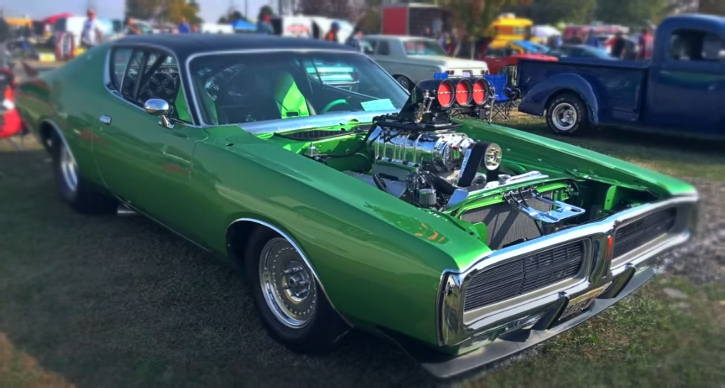 This Pro Street 1971 Dodge Charger is Phil's very first car that he purchased way back in the day and kept it for over 40 years. Originally a 383 powered car, the Mopar had a 440 Tunnel Ram set up, then a blown 440 and currently sports a Hilborn injected 540 Big Block V8 mill with Indy heads topped with 10-71 Blower.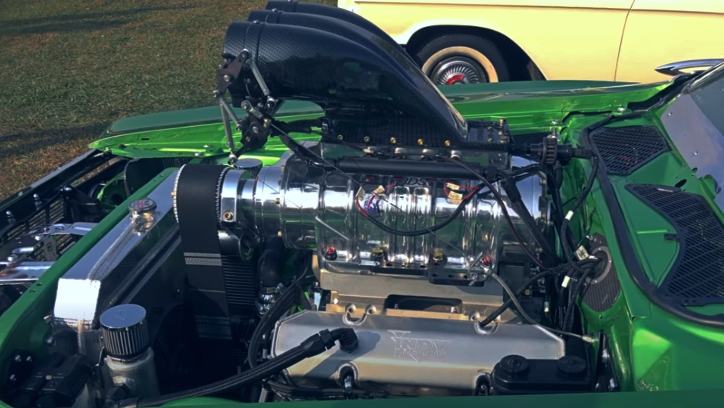 The 1971 Dodge Charger build is still in progress, interior is not complete, engine was dynoed at 900 horsepower on just 3 pounds of boost. Phil shares that the new 540 set up is also not tuned yet and once he gets that done, he will be aiming for mid 8-seconds on the 1/4 mile.
Check out the US Classic Muscle Cars video to see more of this Pro Street '71 Charger.
---
You May Also Like Rick's 1971 Dodge Dart 470 Stroker Build Video
---