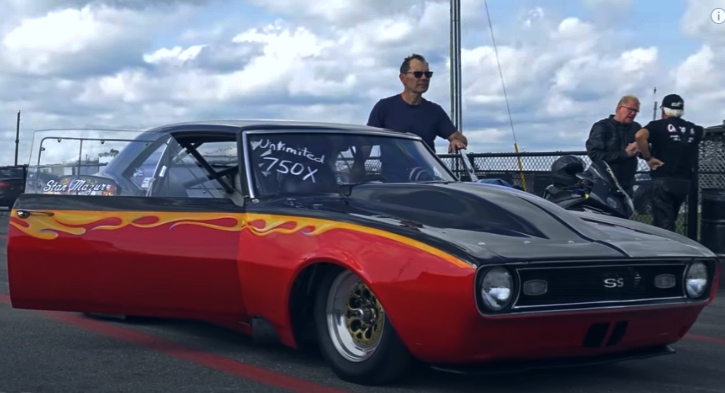 Some of you might have seen Stan Mazur's 1968 Chevy Camaro on TV in Street Outlaws OKC, but he is more popular for running with the Ontario Street Outlaws. The beast sports F3 Procharged and well dressed Dart М 540 Big Block V8 engine producing 1,600 horsepower.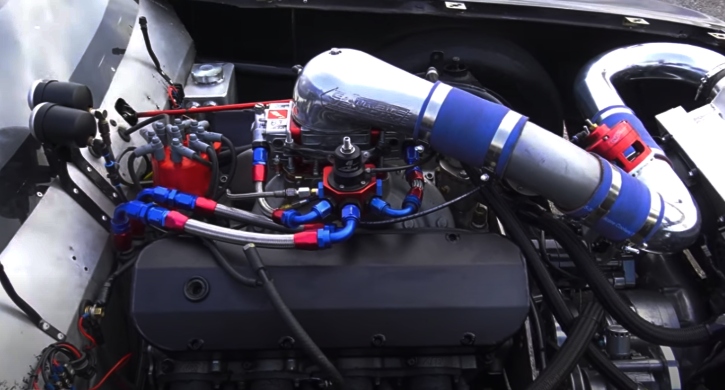 Running in both the Unlimited and the No Prep Big Tire classes, Stan Mazur wins and meets his goals for the season by running the 1/8 mil in 4.80 seconds and 7.50's on the 1320 with his Procharged Big Block 1968 Chevrolet Camaro.
Check out the ProTree video to learn more and see the 1968 Camaro drag racing.
---
Did You See the 1,000hp Supercharged 454 Chevrolet Camaro Video?
---