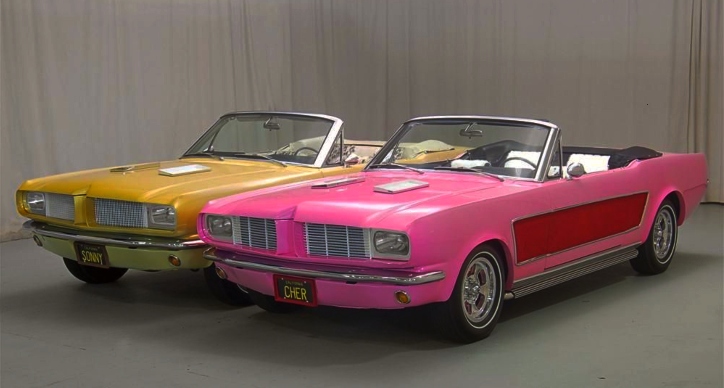 Sonny & Cher's Convertible 1966 Mustangs!
Normally, if we are going to feature custom classic Mustangs, we will pick a well executed cars built with great attention to details. However, today's story is completely the opposite. I mean, from the awful exterior mods to the pimped out interiors, I don't see anything beautiful in this pair of Convertible 1966 Ford Mustangs owned by Sonny and Cher. Well, I guess the car collector Ward Morgan did not share my opinion as he purchased the pair for $146,700 at Barrett Jackson in 2018.
Watch the R54 Restorations video to see the full story and let me know what you think.
---
You May Also Like Dennis Beard's Custom 1966 Ford Mustang Video
---