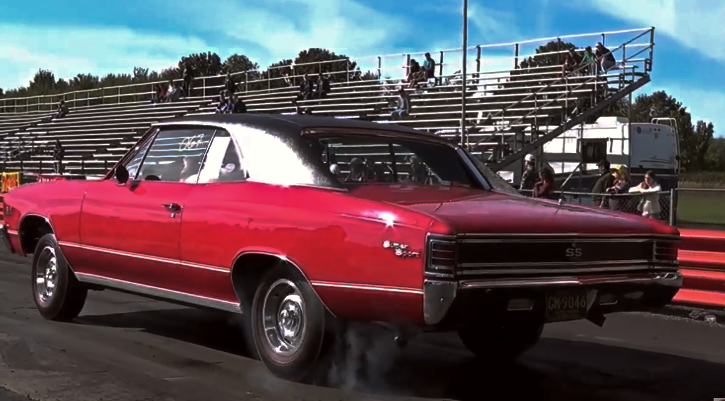 Here is a great drag racing video from the Pure Stock Drags at the Mid Michigan Motorplex. A 1967 Chevy Chevelle SS powered by the solid lifter 396 L78 engine mated to a 4-speed Muncie goes heads up against a 1971 Buick GSX Stage 1 fitted with the 455 V8 engine paired with Turbo 400 automatic.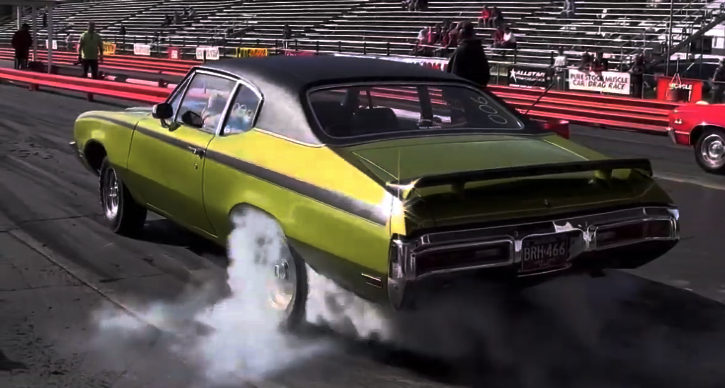 While the Buick has less horsepower due to the engine compression ratio drop to 8.5:1, it has more torque than the Chevy, so it is still a great 1/4 mile race. Minor modifications in the Pure Stock Drags are allowed, but stock intake manifold, stock exhaust manifolds and street tires are mandatory.
Check out the Road Test TV video to see the two races between these muscle cars.
You May Also Like John Lia's Pristine 1967 Chevy Chevelle SS Video