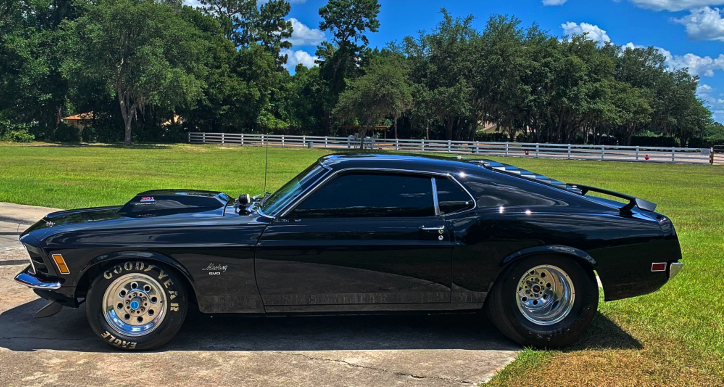 This Pro Street 1970 Ford Mustang build was actioned last summer, but is so wicked that I think even the purists will appreciate it. Mirror finish Black paint, big hood scoop and fat rubber at the rear, the appearance is as intimidating as it gets. The 8-point roll cage in it tells me the pony wasn't built just for show.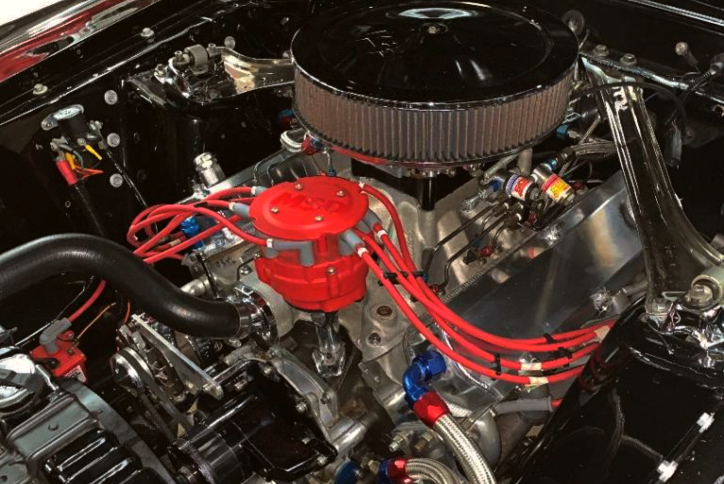 The heart of this Pro Street 1970 Ford Mustang is a built SVO block with a 427 stroker kit dressed with Brodix heads and solid roller cam rated at 600hp. The power is controlled by reverse valve body C4 trans and narrowed 9″ Ford. In case 600hp isn't enough, there is a fogger progressive 300 HP nitrous system.
Play the Macs Movie Cars video to see the menacing 1970 Mustang all the way around.
Did You See Ed's 600hp Ford Mustang 347 Stroker Build Video Yet?