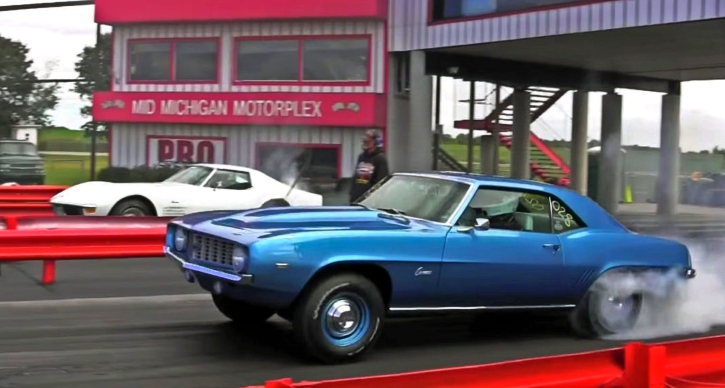 Here is a 1/4 mile race that old school Chevy enthusiasts would certainly enjoy. We have a 1969 Chevrolet Camaro ZL1 powered by all aluminum 427 V8 paired with Turbo 400 automatic going heads up against a 1971 Chevrolet Corvette fitted with 454 LS6 with aluminum heads mated to Muncie 4-speed tranny. Both classic cars are very rare, make way over 400 horsepower and watching them running down the 1/4 mile is a real treat.
Check out the Road Test TV drag racing video and tell me which car do you like better?
---
Did You See the 5 Monstrous Big Block Chevy V8 Muscle Cars Video?
---