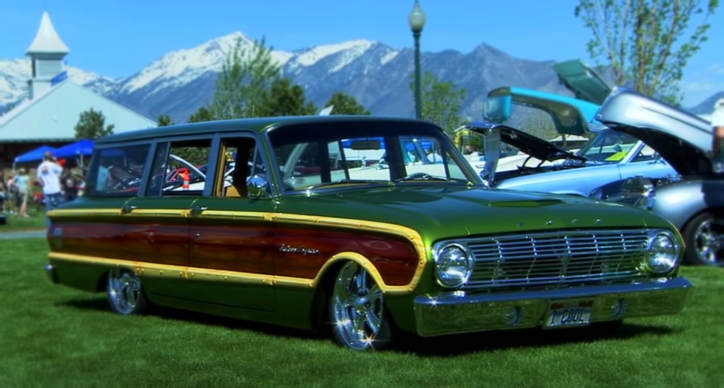 With the last North American Falcon being produced in 1970, you don't see many first generations nowadays. The Squire Wagons are even more rare, so this beautiful hot rod certainly deserves some attention. The custom paint job and airbrush work make the classic car stand out, while Justin who does Dave Kindig's interiors has nailed it on the inside.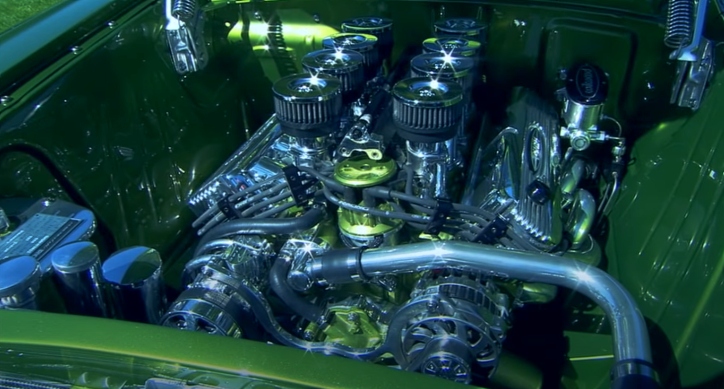 But that's not all. Started life as a 260 V8 powered automatic car, the 1963 Ford Falcon Squire Wagon now sports a nicely detailed Roush Performance engine producing north of 500 horsepower and similar amount of torque. Great vision and execution, this Woody Wagon is the perfect classic car for hot rodding family.
Check out MyClassicCarTV's video for all details on this 1963 Ford Falcon Squire Wagon.
---
Did You See Dave's 429 SCJ Ford Torino Burnout Machine Story?
---