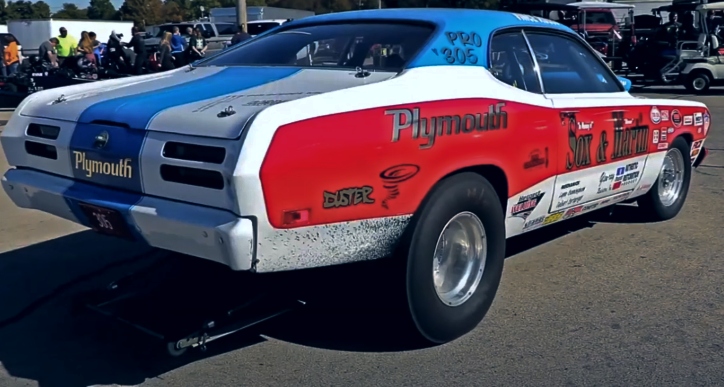 I'm sure many of you will recognize this Mopar as Vince Russo has been bringing back the memories of the Pro Stock heyday for more than a decade with his stunning Sox & Martin Tribute Plymouth Duster. Named "Remember The Boss" the 1970 Plymouth Duster sports a 500 Wedge engine and runs a low 10-second 1/4 mile.
My man James Hrovat spotted Vince Russo not long ago at Byron Dragway pulling couple of passes with his beautiful Pro Stock A-body Mopar, so check out the video and don't forget to Smack the Like.
Did You See Steve Clukey's Plymouth Duster Story?