Historic HEMI powered 1971 Dodge Demon, built by the legendary Sox & Martin, and recently resurrected, this is one amazing Mopar story.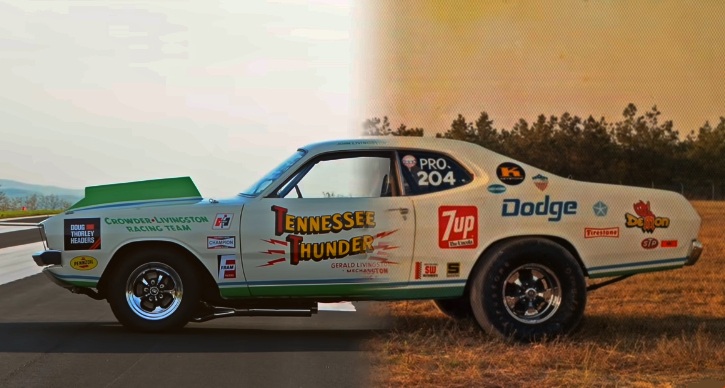 Long story short, Sox & Martin built the Dodge Demon and it was campaigned in the 1971 Pro Stock season only. Then the Mopar stayed in a shed until 1985, when a Kentucky drag racer bought it and shortly after that, the Dodge Demon just disappeared. The original owner's grandson was the one who tracked the historic drag car many years later and resurrected it.
Play the Hot Rod Hoarder's video for the full story of this Pro Stock 1971 Dodge Demon.
Did You See Clint Brunner's LO23 Dodge HEMI Dart Story?