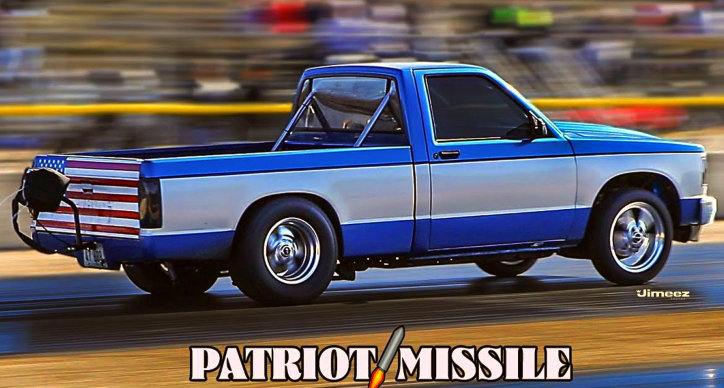 Owner of the Dirty Durbs Performance shop, the LS swap wizzard Craig "C.J." Durbin is a well known builder in the Midwest, but he also competes at various events. Those of you who follow the drag racing scene closely have certainly seen his "Patriot Missile" 1990 Chevy S10 as he raced it at Hot Rod Power Tour, Street Car Takeover, Ice Drag Racing, Rally Cross and Cleetus McFarland's Christmas Tree Drags.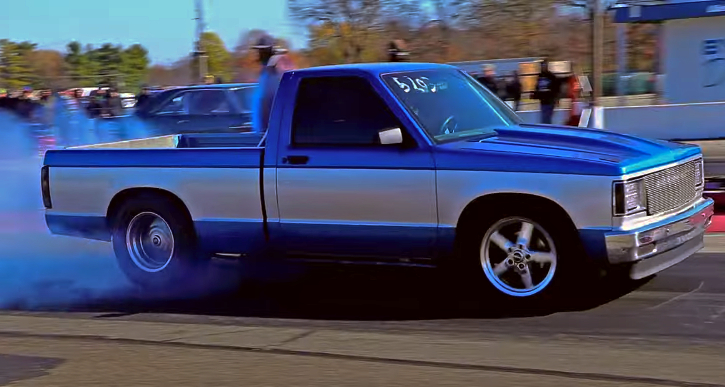 Of course, the Chevy S10 street truck is fitted with LS engine boosted by pair of On3 Performance turbochargers and runs on E85 fuel. My man James Hrovat filmed Craig Durbin testing at Byron Dragway in the late fall with his "Patriot Missile" Chevy truck, and despite the 25mph headwinds, C.J. came pretty close to his personal best of 8.60 seconds at 160mph. Play the video to see this awesome street truck drag racing.
---
Did You See the Story of the Blown 496 Big Block Chevy Boogy Van?
---