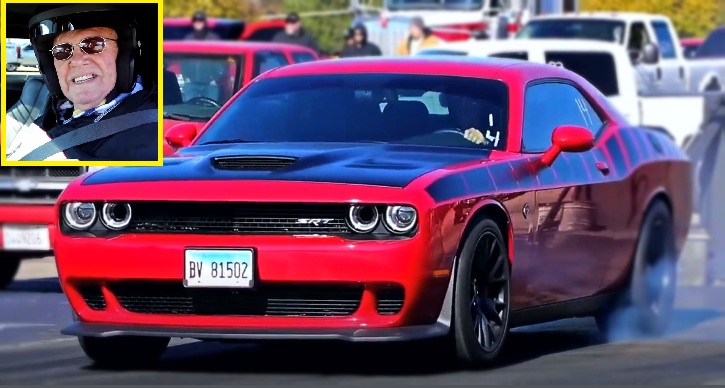 While most car guys at his age are taking it easy by just driving their muscle cars to local shows on Sundays, 80 year old Fred Schimek is still the die hard drag racer he was back in the 60's and never misses an oppotunity to do some 1/4 mile hits with his modified Dodge Hellcat Challenger.
Drag racing everything from Mopar Super Stockers to single digit bracket cars during the years, Fred Schimek currently enjoys running 10's with his 2016 Hellcat Challenger at Byron Dragway, while waiting for his 540 B1 powered 1963 Dodge Polara build to be complete.
Play my man James Hrovat's video to see Grandpa drag racing his Dodge Hellcat Challenger.
---
Did You See the Story of Ray's 500 Mopar Mega Block Dodge Dart?
---