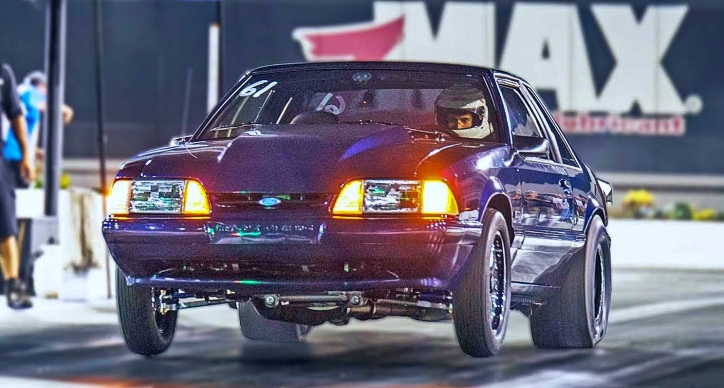 There are a lot of people with money, who think that they can just spend a fortune on a race car and take over the track. This Fox Body Mustang video proves that driver skills are always the most important. Powered by a Small Block Ford engine boosted with a $499 Chinese turbo unit, this Mustang rips down the track and runs high 8's. But let me tell you, this guys know how to handle a stick shift car.
Check out the 1320 video to see this Turbo SBF Fox Body Mustang drag racing.
---
Did You See Roger Miller's 347 Stroker Fox Body Ford Mustang Video?
---