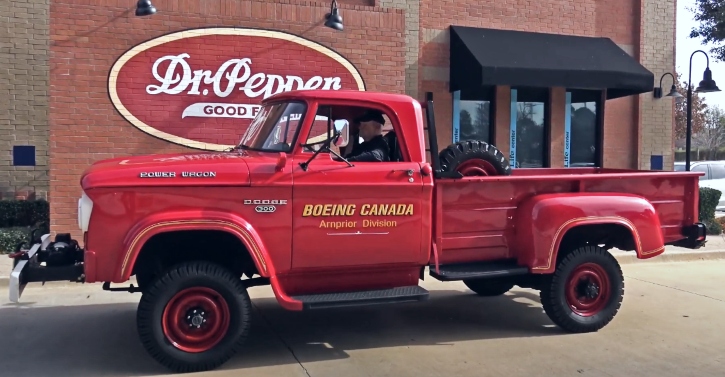 I know this Mopar truck will not get everyone excited, but I am sure some of you will find it interesting, so here it is. A 1968 Dodge Power Wagon fitted with LA series 318 V8 engine that has spent most of its life at the Boeing Aircraft facility in Arnprior, Ottowa, Canada as an emergency fire truck for their helicopter division. The current owner brought it to Texas and did its first registration for road use.
Check out the Garrett Classics video to see this Dodge Power Wagon up close.
---
Did You See the Story of Ray Colclough's 1968 Dodge Dart Drag Car?
---