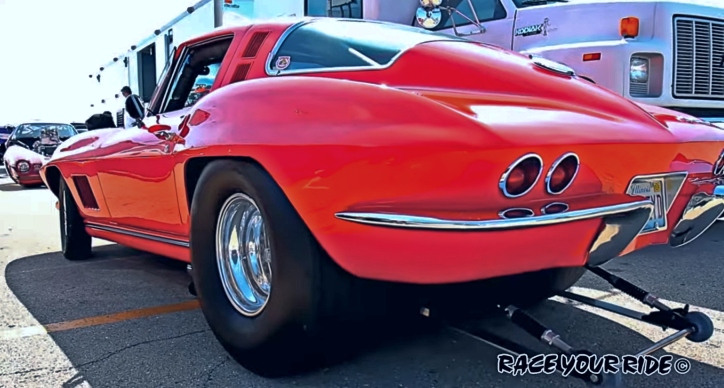 My man James Hrovat has spotted this stunning Pro Street 1966 Chevrolet Corvette in the pits of Route 66 Raceway, so thought those of you who are not purists will enjoy it. It's not like the car has been all original with matching numbers, but I know that not everyone likes this kind of builds. The owner Greg Warner is a big time hot rodder, so the huge meats at the rear and BDS blower on top of the LS7 engine is what he likes.
Play the video to see this Blown Pro Street Chevrolet Corvette all the way around.
Did You See the Story of Bryan Danks' Chevrolet Corvette Build?