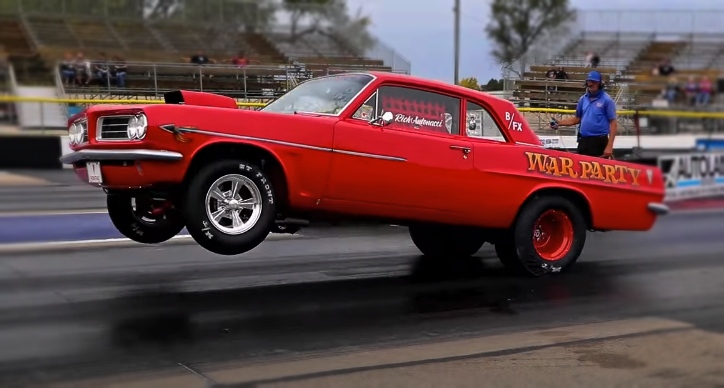 This 1963 Pontiac Lemans is without a doubt one of the coolest Nostalgia Super Stock cars I have seen in a while. Of course, you don't see builds like this raced by an average enthusiast. The owner Rich Antonacci has had plenty of Pontiacs during the years as his late Father was a a well known drag racer in the Chicago area with his '63 Catalina back in the day.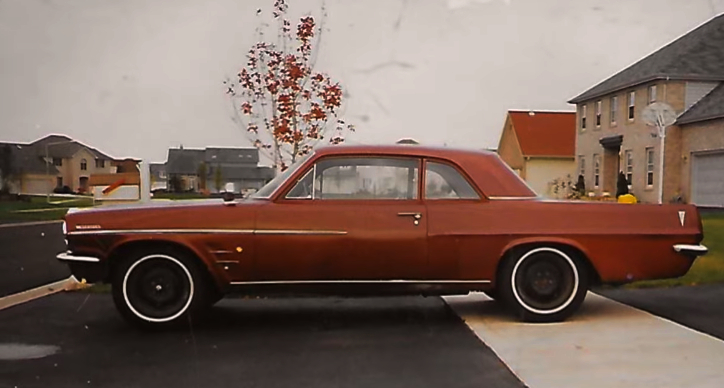 Rich Antonacci has purchased this 1963 Pontiac Lemans 30 years ago from the second owner as a 62,000 miles original 4-cylinder car. He first transformed it into a pro street machine, enjoyed it for several year, and then started building the Nostalgia Super Stock beast called "War Party" you see. It sports a well dressed 400 Pontiac block punched to 482 cubes.
Check out my man James Hrovat's video to see the War Party Pontiac Lemans in action.
---
Did You See the Story of Donnie Edmonds' 9-Second All Motor Chevelle?
---