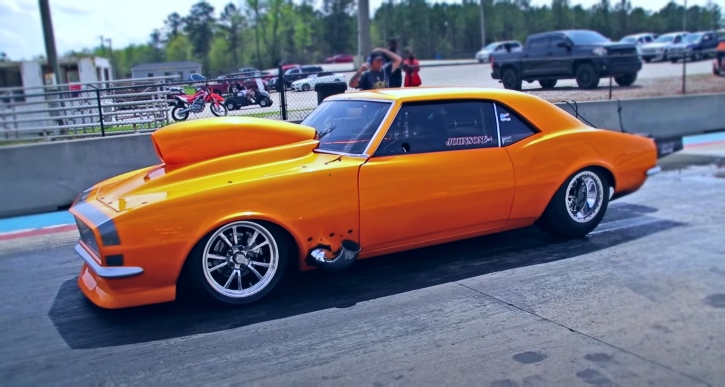 This first generation Chevrolet Camaro is a fresh build just making its first appearance in the N/T drag racing scene in Georgia. The car is so clean that it could win trophies at any show, and to be honest if it was mine I would be afraid to race it. Anyway, as a new build the owner is still trying to figure it out, but after the first couple of hits you will see the true potential of this Gen I Camaro.
Play Jmalcom2004's video to see this stunner in action at Middle Georgia Motorsports Park.
---
Did You See the Story of David Roy's 8-Second Gen II Camaro Street Car?
---