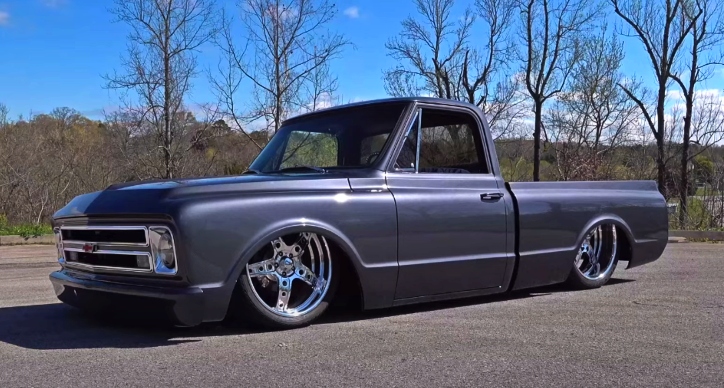 I know not everyone is into big wheels or air suspension, but the reason I wanted to show you this custom built 1968 Chevy C10 is the interior. I mean Steve Holcomb and his crew at Pro Auto Custom Interiors have done a tremendous job in order to make this street truck a serious contender at major car shows. I also like the fact that the owner fitted the Chevy with a 502 Big Block engine, rather than throwing LS in it.
Check out my man Scottie's video to see this custom 1968 Chevy C10 all the way around.
---
Did You See the Story of Bryan's Custom 540 Big Block Chevy Corvette?
---