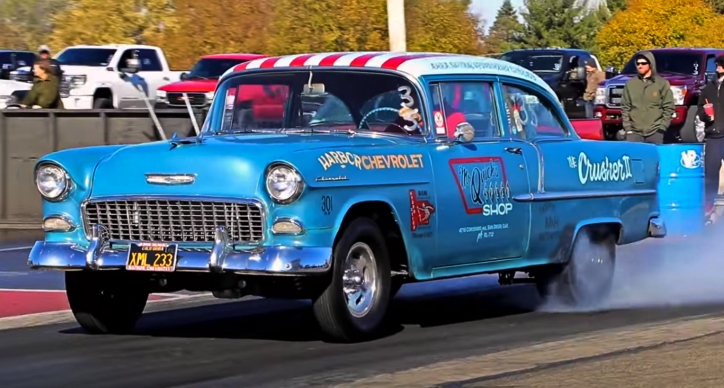 50-year old paint and rust spots is not the definition of beauty, but Dan Crampton's '55 Chevy is a true survivor California drag car with all its original body panels and interior still running strong. Powered by a well massaged 406 cubic inch small block Chevy V8 topped with single four barrel carb, the "Crusher II" is as old school as it gets and entertains the crowd with wheels up holeshot and 10-second 1/4 mile passes.
Play my man James Hrovat's video to see this '55 Chevy survivor drag racing at Byron.
---
Did You See the Story of Jimmy Pinsky's Chevy 350 ZZ6 Small Block Build?
---