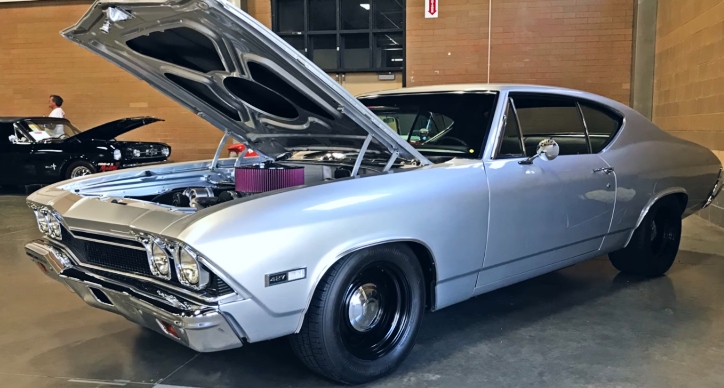 Whether you like your muscle cars restored to factory specs or restomodded, I think you will find this particular 1968 Chevy Chevelle build very interesting. Super clean classic appearance and old school wheels, slightly customized interior and neat engine bay fitted with beautifully detailed 427 V8. Definitely not a combo you get to see often. I'm sure there are plenty of performance upgrades underneath as well, but we don't get to see that in this quick video filmed few years ago at one of the Goodguys events.
Play Heart of the City's video to see more of this 1968 Chevy Chevelle and share your thoughts.
---
Did You See the Story of Shawn White's 565 Big Block Chevy Chevelle Build?
---