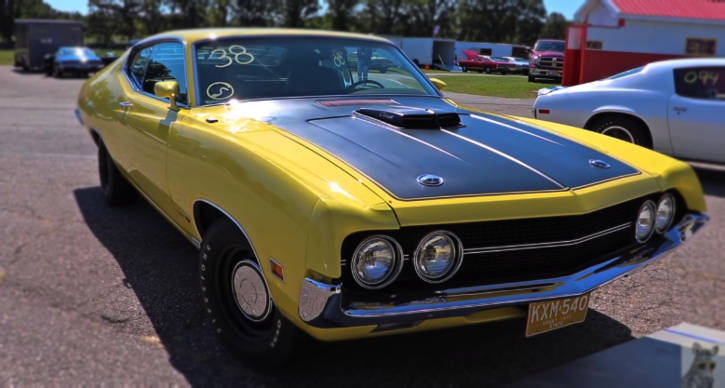 Here we are again at the Mid Michigan Motorplex for another awesome drag racing video between two beautiful classic cars. We have a Super Cobra Jet 1970 Ford Torino powered by the mighty 429 V8 lining up against a 1966 Pontiac GTO fitted with 389 V8 with both cars having a 4-speed manual transmission and similar rear gears (4.30 vs 4.33). Obviously the SCJ Ford Torino has more power, but the Pontiac GTO weighs less, so it's a great race to watch.
Play the Cars and Zebras video to see this great 1/4 mile action share your thoughts.
---
Did You See the Story of Dave's Tire Shredding 429 SCJ Ford Torino?
---