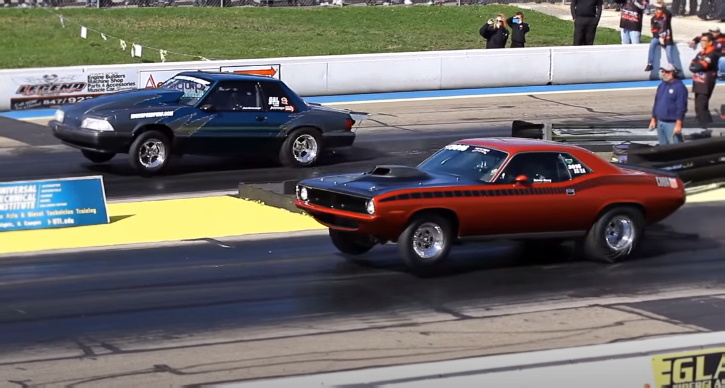 While my man James Hrovat filmed this epic 1/4 mile race way back in 2013 during a Byron Wheelstand Weekend event, it is always a treat to watch it. We have Ontario's Harry Schilling and his HEMI Powered 1970 Plymouth Cuda (Not a real AAR Mopar) on the left running against John Paterimos' Nitrous fed Fox Body Mustang. Both cars ran great, and the HEMI Cuda won with its 8.57 seconds @ 157mph.
Check out the video from Byron Dragway and don't forget to Smack the Like!
---
Did You See the Story of Rick Hardee's 1971 Plymouth SWAGGER Cuda?
---