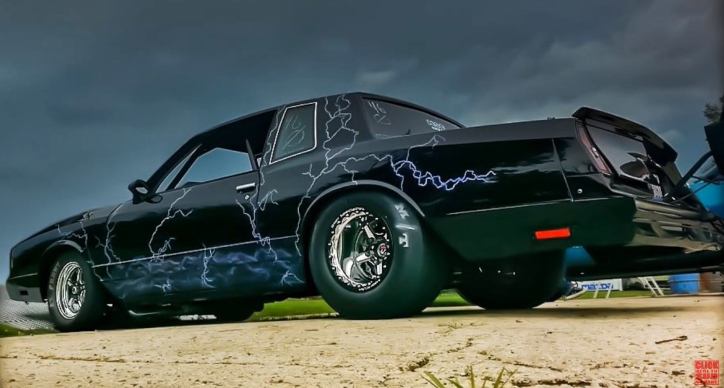 While I'm not really into big rims, this 1982 Chevy Monte Carlo a.k.a. Thunderstruck has quite a story and some of the drag racing enthusiasts in the Chicago area will recognize it from back in the day. Originally built by Scarface Mike of MSC Racecars, the G-body has swapped hands several times during the years until his son Nate brought it back to the family.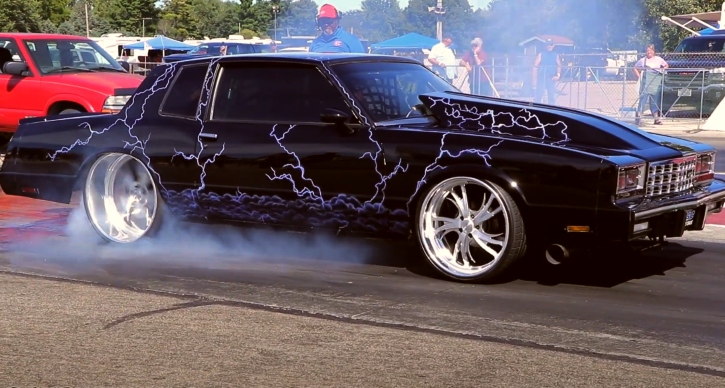 Nate's uncle who runs the Bet It Up Kustoms shop is definitely involved in the new look of the 1982 Chevy Monte Carlo, and to be honest I think the car looks cool. Fitted with 468 Big Block Chevy V8 equipped with 350 shot of Nitrous, the Thunderstruck ran the 1/4 mile in 12 seconds, but certainly has a lot more potential when they figure it out.
Check out my man James Hrovat's video to see this Big Lip Chevy Monte Carlo drag racing.
---
You May Also Like the 5 Monstrous Big Block Chevy V8 Muscle Cars Video
---