I came across this 1969 Plymouth Road Runner 440 build on one of the B-body forums. It was sold years ago, but it's freaking awesome, and I'm sure you'll appreciate the 2 videos included.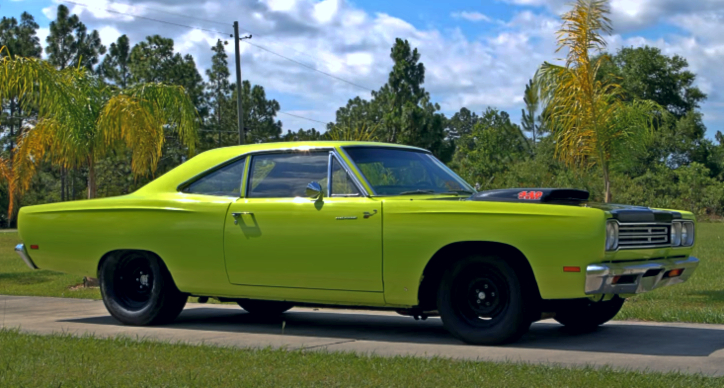 Fully restored, the Sublime Green 1969 Plymouth Road Runner looks very nice all the way around, so check out the first video to enjoy its beauty and then scroll down for video 2.
Now that you saw the Mopar up close it's time to hear its V8 sound. The Pro built 440 V8 is dressed with tons of performance goodies and with open headers it is truly terrifying.
---
Did You See the Story of Mike Clanton's Plymouth Satellite 440 Build?
---