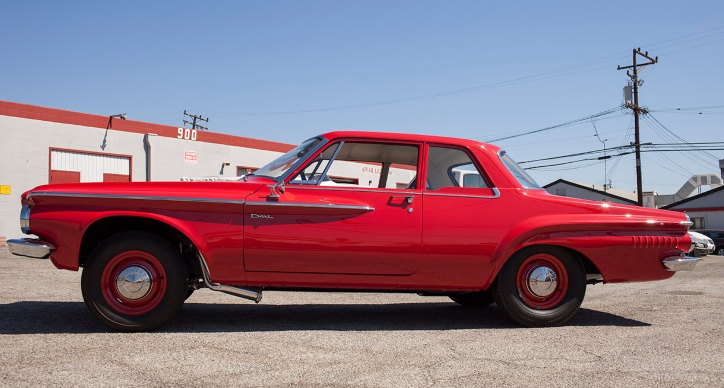 The 1962 Dodge Dart 413 Max Wedge was built for one purpose – quarter mile terror and today we have a well preserved example that was owned by Bob Mosher who specializes in Super Stock Mopars.
Wearing a Bright Red paint, fitted with the potent wedge-shaped combustion chambers engine also known as the Ramcharger 413 immortalized by the Beach Boys and pushing north of 400 horsepower and around 500 pounds of torque, this B-body looks and sounds as angry as it gets.
Check out the Mopars by Mosher video to hear the V8 sound of this Mopar beast.
---
You May Also Like the Story of Larry Lenzi's Dodge Dart 413 Stroker
---