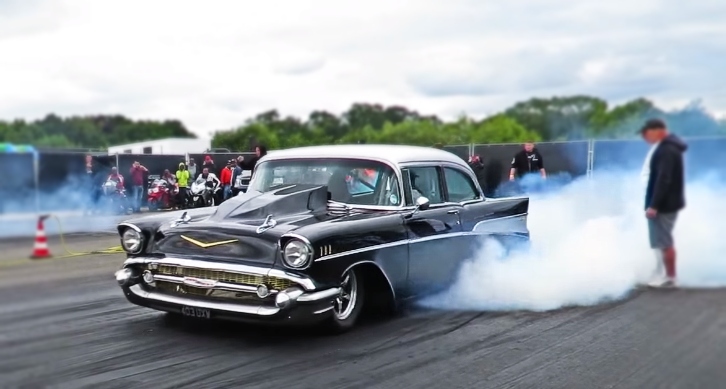 Today we are going on a trip to Europe to see John Dewey's (TAZ Racing) gorgeous '57 Chevy drag car in action. I've always wondered how people are not scared to take such immaculate classics to the strip, but I guess that's just me.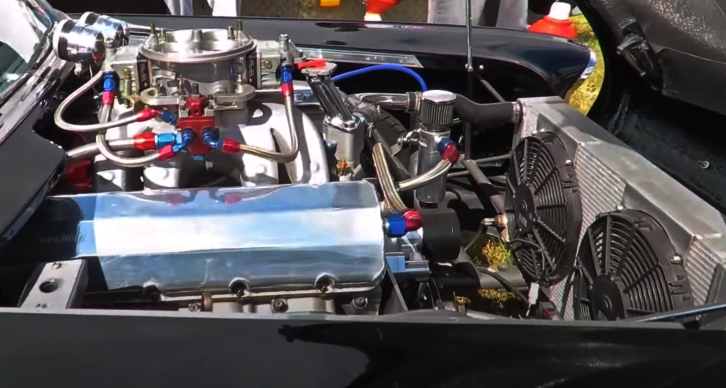 The Bel Air packs a Jeff Bull built Dart Big M Block 615 cube powerplant topped with Holey 1200 Dominator and mated to 5-speed Lenco and 3.70 geared Braced rear end. Its best 1/4 mile ET when the video was filmed was 9.8 seconds at 142mph.
Play Bas Boersma's video to see this Big Block '57 Chevy Bel Air drag racing.
---
You May Also Like the Story of Jimmy Pinsky's '57 Chevy Bel Air
---