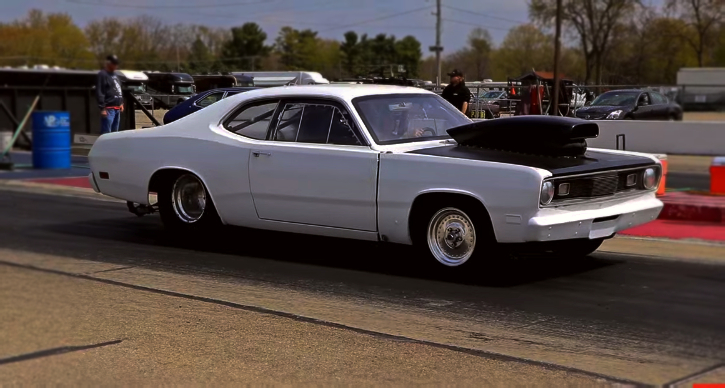 I love all the videos my man James Hrovat films at Byron Dragway as he always finds cool cars with interesting stories, but the story of this 1970 Plymouth Duster is probably one of the most inspiring I have ever come across. Being a regular at Byron Dragway since 1969, Gary Sparks owned some awesome cars during the years, and when his son Jim started getting into drag racing in the late 90's they purchased this 1970 Plymouth Duster.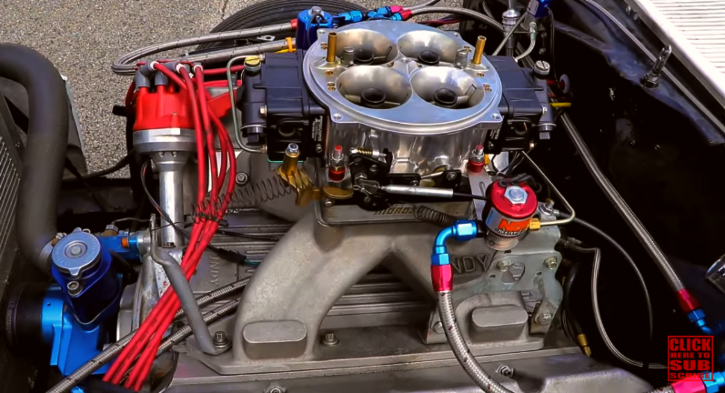 After many days and nights spent in the garage, Father & Son have transformed a 12-second car into a 8-second beast powered by a Mopar 572 Wedge engine. Diagnosed with cancer in 2017, Jim wanted to match his Father's ET with the 1970 Plymouth Duster they built together. Supported by family and friends who came to Byron Dragway to watch him, on April 24 Jim equaled his dad's time of 8.79 seconds 1/4 mile and made him proud.
Play James Hrovat's video to see Gary & Jim Sparks racing their 572 Plymouth Duster.
You May Also Like the Story of Chris & Tammy's 8-Sec Plymouth Duster