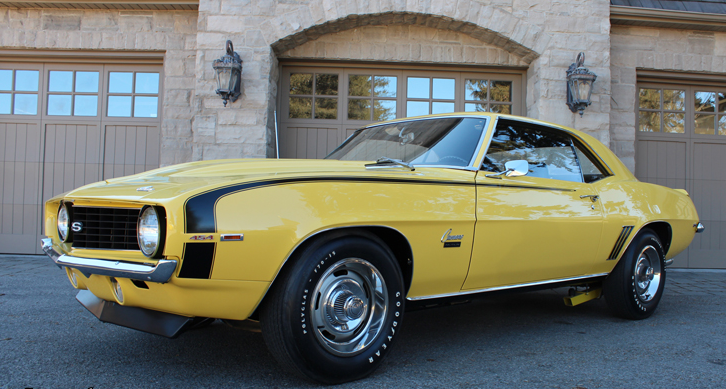 Baldwin Motion Camaros were built with one purpose – to take people's money on Saturday night. Each one of these muscle cars that are still in existence is highly appreciated, but this 1969 Chevrolet Camaro SS is something truly special, it's the only one powered by the mighty 454 LS7 engine.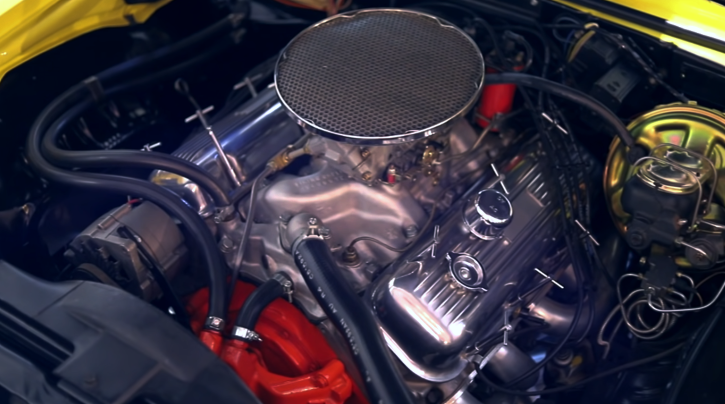 In the 1970 Corvettes, the 454 LS7 engine was advertised at 460hp, but this particular motor pushes over 500 horsepower and almost 600 pounds of torque sent through a M22 4-speed and 4.88 geared posi 12-bolt rear. This Baldwin Motion 1969 Chevy Camaro is a real drag strip warrior.
Play the Legendary Motorcar video to see all about this 1969 Camaro SS 454 and go for a ride.
---
Did You See the Story of Adrian's 500hp Small Block 1969 Chevy Camaro?
---